A laboratory project must consider technical criteria, such as equipment, protocols and site safety. After all, they are part of everyday life in these work environments.
However, it is also important to convey a feeling of safety, cleanliness and order. Thus, it is possible to gain credibility with employees, customers and partners.
In this content, we have gathered some tips to build a practical and functional lab project. With them, you can create a work environment that makes people comfortable and conveys a positive business image.
What are the types of laboratory?
Laboratory projects can serve educational, scientific and business purposes. There are different types, and each has its security-related characteristics.
Clinical analysis
Researches
Educational
Academic
Industrial
Pharmaceutical
Alimentary
Note that, similar to clinics and hospitals, laboratories are environments in which activities with risks are usually carried out, such as:
biological (fungi, bacteria, protozoa, and parasites);
chemical (substances, compounds, dusts, fumes, and mists);
physical (temperature, vibrations, abnormal pressures, radiation).
To ensure site safety, laboratory projects should always start with technical standards. Thus, measures are adopted to eliminate, minimize and protect people in relation to contamination, accidents and diseases.
After this foundation, it is worth adopting options to improve productivity, instill trust in people and facilitate internal communication. This is where interior design activities come in to play.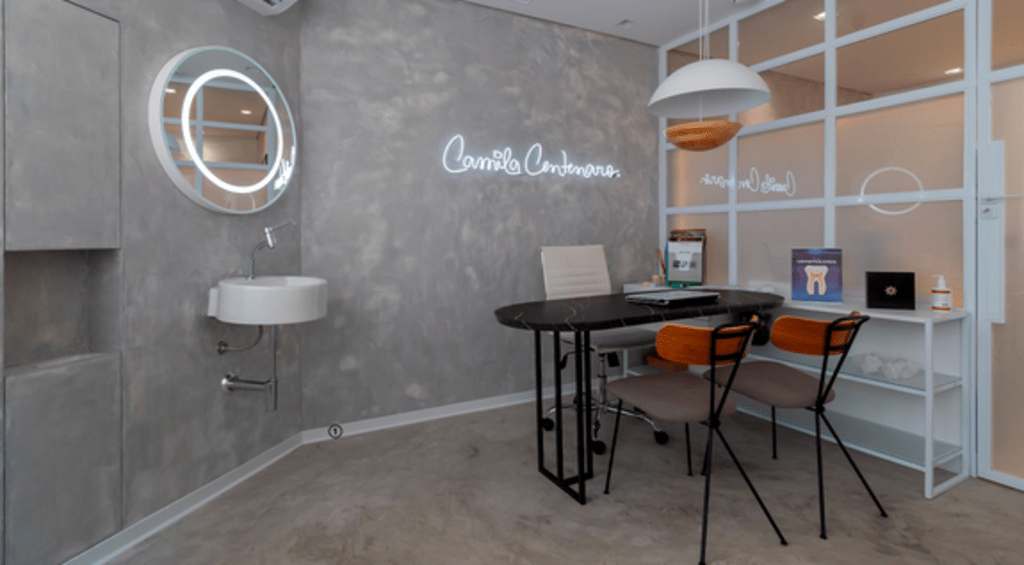 What is the importance of interior design?
Interior design takes care of the visible part of the laboratory project, bringing the attributes that will complement the security of the place. It is possible to have several benefits by having a well-planned environment.
Credibility
The most important issue is to translate the investment into a feeling of security for those who will be present in the environment. Thus, people will have more trust, and the laboratory will gain credibility and reputation.
Imagine, for example, arriving at a laboratory with graffiti on the walls, bare furniture, visible work objects and people in different clothing.
What would be an excellent creative office will not convey the confidence expected of a laboratory. It may be that, against the background, all safety regulations have been followed, but the design chosen is better suited for other activities.
Organization
Credibility is closely associated with the organization of a space. When we think of such a space, we look for the so-called halo effect. That is, based on one or a few characteristics - the image of the laboratory - the person will judge the others as equally positive.
Thus, when seeing a clean and organized environment, the tendency is for the person to believe that safety protocols are being followed and to trust laboratory practices. Therefore, investment in security that might otherwise be invisible to the public is now seen by people.
Functionality
The lab project must also pay special attention to functionality. In general, the work processes in a laboratory follow stricter scripts. There is a specific way to collect samples, another to store them and a third to sanitize the space, for instance.
The fewer the obstacles complete activities, the more functional the laboratory tends to be. In addition, interior design can improve organization, giving more space and making it easier to locate objects and equipment. And all this will contribute to the productivity of professionals.
Guidance
Finally, interior design will be important to convey information. Knowing how to highlight alerts related to risks, safety protocols, organization of equipment and materials are some examples.
In a laboratory, it is important that the guidelines are clear and constantly reinforced. After all, site safety often depends on the attitude of people as much as on specific equipment and machines.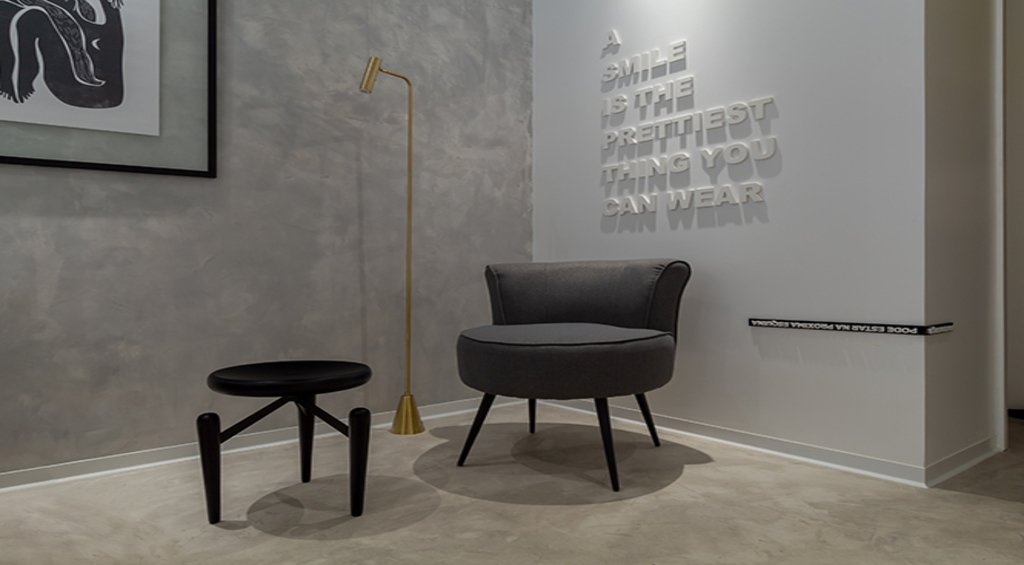 How to carry out the laboratory project?
Laboratory planning should prioritize design options that bring the desired aspects of trust and credibility. Check out some tips!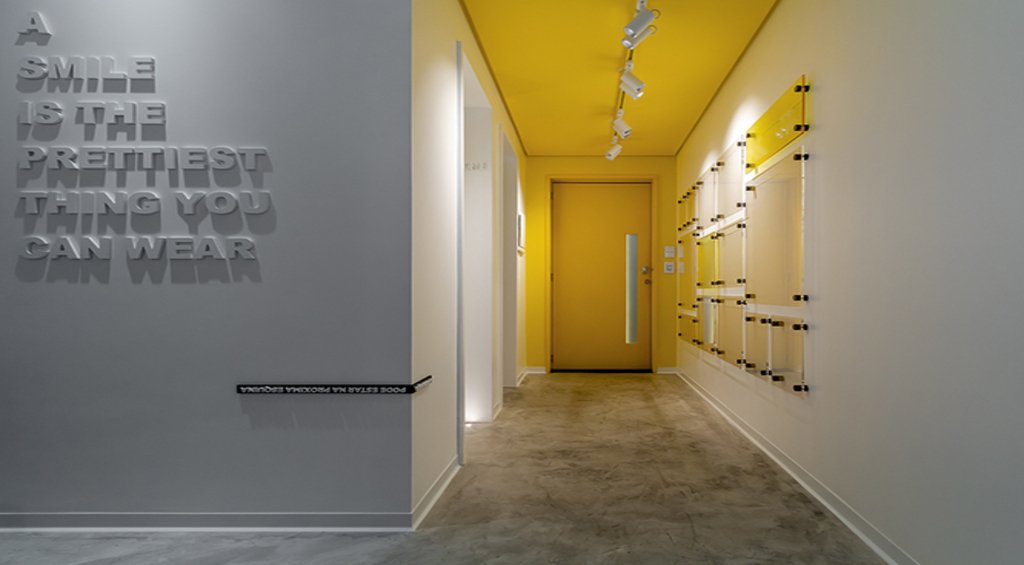 Beinspired by the minimalist design
A good inspiration is minimalism. In this trend, we prioritize larger, clean and organized spaces. Therefore, merely decorative elements, without a clear function in the environment, are eliminated.
Many principles of this style can help convey the sense of organization and credibility that we look for in a lab project. It will be a space geared towards productivity, although still beautiful.
Use neutral colors on walls
Neutral colors, like matte white, beige, ivory and cream, are good choices for walls. In them, there is less intensity and saturation, so they go unnoticed before the eyes.
It is possible to bring an aspect of amplitude and evidence the cleanliness of the work environment. Which, without a doubt, conveys more credibility to those present.
Place benches to support equipment
Countertops are important for organization. In this sense, look for models with internal compartments to minimize the items on display and give a sense of organization to the environment. In addition, furniture with simpler lines, such as squares and rectangles, help to give a "clean" look to a more minimalist decor.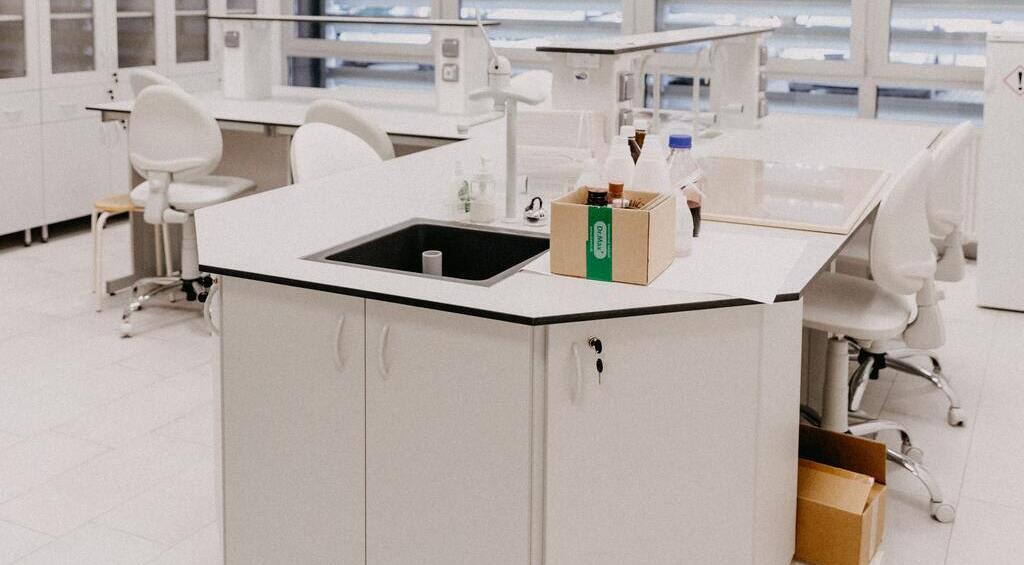 Insert windows to view external areas
To minimize the amount of elements in the environment and convey the feeling of cleanliness, it is also important to know how to use functional elements as decoration, instead of adding new items.
A good application of this concept are windows to external areas. Thus, the view itself improves the aesthetics of the place, without you having to add decor items such as frames and panels.
Use wall baseboards to finish the environment
It is also important to pay attention to the details and finishes of the laboratory, such as the wall baseboards. Elements that show care for the environment will help to convey the sense of security and credibility required for a laboratory.
At Santa Luzia, we have wall baseboards designed to meet the needs of laboratories, clinics and hospitals. The Clinicus wall baseboard brings models made of aluminum, in white and anodized types. They are ideal for combining with neutral textures and cleaner environments.
Furthermore, the wall baseboards' geometry was designed to facilitate cleaning and prevent the accumulation of dirt. In controlled environments such as laboratories, the cleaning process becomes much faster.
In addition to conveying credibility, with sober colors and a clean look, interior design must improve the productivity and efficiency of the processes carried out in the work environment. Therefore, Santa Luzia's wall baseboard options are ideal for laboratory projects, as they also facilitate cleaning.
To access wall baseboards with this differential, contact our team through the call center and find out where to find the Clinicus wall baseboard in your region!