Do you consider sustainability important for the future of human interactions with the natural environment? World Earth Day was created so that we can reflect and raise awareness of this important topic.
The date is an opening moment for discussions, exchange of knowledge and awareness of the need to take care of the planet. It promotes the development of society with balance in relation to nature, which is essential for our survival.
In this content, you will know a little more about that date and see some initiatives that can be carried out by people and organizations. Continue reading and make your contribution to the planet as well!
The origin of World Earth Day
Environmental issues are a recurring theme in recent decades. After all, while we have developed economically and technologically like never before, there has been a cost to the natural environment.
In 2009, the UN instituted World Earth Day, indicating April 22nd as the date for its occurrence. The purpose is to establish a framework to encourage reflection on sustainability and preservation of the planet's conditions.
The Paris Agreement
It is worth mentioning that The Paris Agreement, which deals with the fight against Global Warming, was signed on April 22nd, 2016. Thus, the 170 countries that participated in the pact in favor of the natural environment used the symbolic date as Earth Day.
Small practices to take care of the natural environment
On World Earth Day, several lectures, seminars, publications, project dissemination, educational videos and other materials are produced in a decentralized manner. It is a date when different people can draw attention to the topic, clarify points, hold debates, among other initiatives in favor of the awareness of environmental issues.
As the main lesson of this date, any person or company can take small steps to minimize human damage to the natural environment. See some of the best practices below!
Make conscious consumption
Consumers can also contribute by making small changes in habits, for example:
avoid waste and reduce the generation of residues: for this practice, choose products that offer a refill option — such as cleaning and cosmetic products — and change the use of disposables for resistant materials, minimizing the use of plastics;
look for ways to save energy: enhance natural lighting during the day to reduce the need to turn on artificial lights. Also, replace incandescent bulbs with LED bulbs, which are 80% more energy efficient;
on hot days, air conditioning is an excellent alternative. And so that its use does not generate a high energy cost, activate theSmart Function. With this feature, the air conditioner will release bursts of air, periodically, just to keep the ambient refrigerated, not being necessary to leave the equipment in maximum performance;
prioritize companies with sustainable practices: seek to consume products from organizations that are concerned with the management of resources and raw materials, and that value economic growth actions that do not generate impacts on the natural environment.
By reflecting before consuming a product, it is possible to make choices that minimize environmental impacts. And if more and more people have this responsibility, the market will pay more attention to the topic.
Analysis of origin and composition of products
A very important point is to prioritzie products with environmental certifications and that come from recyclable origin. Consumers themselves are often unable to inspect the origin of the products they consume. However, there are entities that carry out this activity and grant seals, such as LEED and ISO 14001 certifications , which validate the practices of good suppliers.
Actions to mitigate carbon emissions
In a way, companies develop their activities with practices that directly impact the natural environment through carbon emissions. With this, organizations should think about environmental compensation actions that make it possible to reduce emissions from sources of greenhouse gases and strengthen removals via carbon sinks, such as forests and oceans.
For instance, in the transport sector, the mitigation of greenhouse gases is related not only to the choice of alternative fuels such as ethanol and biodiesel, but also to the improvement of energy efficiency. Carbon dioxide emissions from "new" light vehicles could be reduced by up to 50% in 2030, compared to currently produced models, assuming persistent technological advances.
Step 1: Reduction and Calculation of Emissions
identify polluting sources;
implement actions to mitigate the environmental impact;
calculate the greenhouse gas emissions associated with the event.
Step 2: Compensation
The compensation of greenhouse gas emissions is done by activities that generate environmental benefits of the same proportion. These activities, recognized by international certifying bodies, must meet the requirements below:
increase the removal of carbon dioxide from the atmosphere, reduce or avoid greenhouse gas emissions in relation to other standard activities;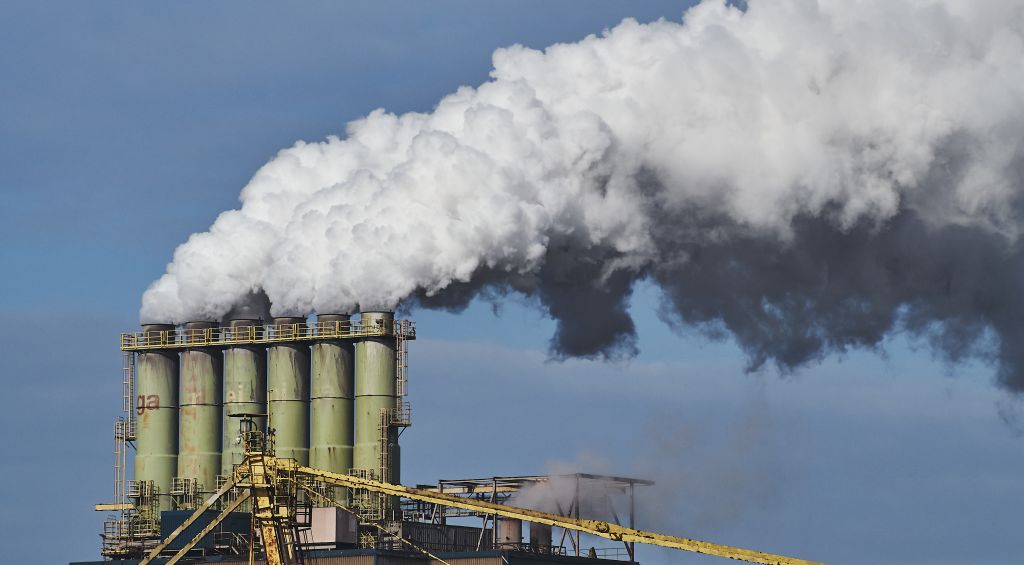 The reduction is done by the company itself (increase maintenance or renew the fleet, for example). The compensation, which can also be called neutralization, is the reduction made by another company, which sells it in the form of carbon credit (which can cost less than implementing the reduction in the company itself).
Search for cruelty free products
Another trend is cruelty free. Products in this category are prepared without practices that harm animals. It is a validation that has been growing in importance in the area of cosmetics, for example, reducing the number of products that perform tests on animals.
Finally, within the practices in which each one identifies most, everyone can contribute in some way to the protection of the natural environment. And World Earth Day is a great time to reflect on the topic and change harming habits.
Did this content inspire you to help out Earth? Then share it on your social media and invite your friends and followers to also take small actions for the natural environment!