Embedding sustainability in your home address has never been so chic and cost-effective. The idea that sustainable decor is rudimentary gave way to innovative objects and finishes in different styles.
Currently, you can choose an industrial or traditional decoration and, even so, use decorative pieces produced with residues that would last for years until they were decomposed in nature. And, don't think that we are focused on manual projects with pet bottles, but rather, first-rate products.
However, opting for a sustainable decor goes beyond that, the beauty and comfort it brings is only part of its benefits. With that in mind, we created this content to explain its effects and, of course, give you some interesting tips for you to put into practice in your project. Check out!
What is sustainability and sustainable decoration?
Sustainability is related to harmony between the environment, society and the local economy. In other words, it is very important for a company to recycle materials and reuse them, reducing environmental impacts, but that's not all.
It is necessary to consider how their existence impacts on society, economy, on the environment and, based on that, create solutions or compensations that balance these three pillars. Integrating local cooperatives in their production process, for example, helps the local community and moves its commerce.
But, how to take this to the decoration? You must balance these three pillars choosing sustainable products, which are in tune with the environment and are durable, without the need to be replaced regularly.
Thus, creating a vertical garden on the wall of your house, you can create a harmony with the environment around you, reduce the solar incidence on the structure, which could increase energy consumption with air conditioning and, with all this, do with that local residents, in this case your family, have comfort and economy in line.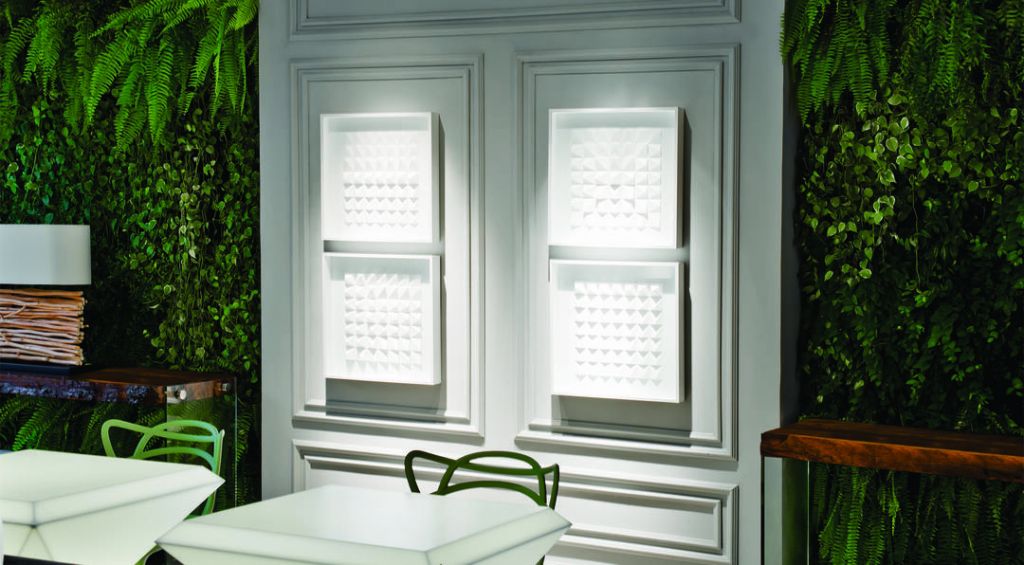 This is a classic example, but there are other solutions that can be integrated into your home or apartment.
How to apply sustainable elements in your decor?
Here we bring some tips for you to prioritize sustainability in your decoration project, ensuring the reduction of environmental impact and excessive consumption.
Opt for low environmental impact finishes and coatings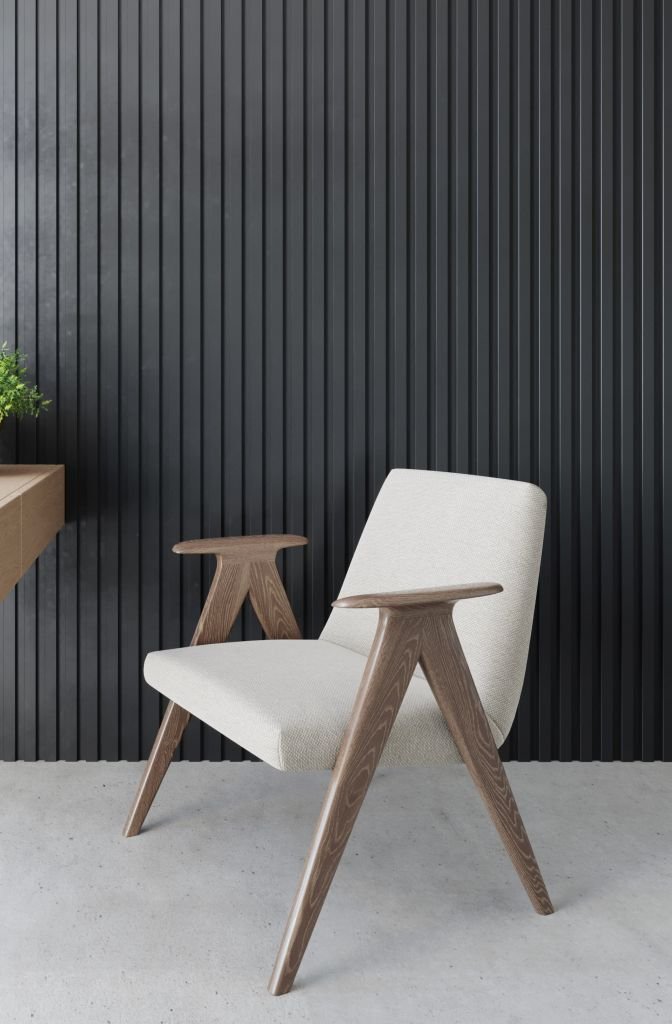 Products developed from waste, for example, contribute to minimizing the environmental impact, and also foster a chain of jobs in the recycling area that favors local economies and several families.
It is sustainable 100% and, on top of that, with varied finishing patterns and styles. There are several lines and collections of pieces with sustainable decoration, coating, furniture and appliances that are developed on the principles of sustainability, such as:
boiseries are frames used to create panels on the walls, and are often used in classic decorations. The interesting factor is the material used, the polystyrene that is recycled from Styrofoam packaging;
slatted panels are great for a sustainable decoration and can be used in different tones, styles, bring contrast and volume to the environments. When they are made with reforested pine, they contribute to the impact on the environment being more controlled.
Consider the useful life of the materials that will be used in the renovation or decoration of your home
In addition to beauty and style, you also need to consider the durability of the products so that they do not need to be quickly replaced, after all, reducing demand and valuing conscientious consumption is also a way to positively influence the economy.
In addition, some products end up adding beauty and functionality. Use skirting boards metallic hides the seams in the external corners, and gives more protection to the painting or panel against the impacts common with chairs and the movement of people in the environment. In other words, your home stays beautiful longer.
Restore and reuse old furniture
Restoring old furniture is also a way to extend the life of these elements that are so fundamental to the decor and, above all, it brings more personality to the decor.
Furniture from the family or from old styles combined with modern elements, lines and textures, guarantee a charm and warmth to the property.
Bet on landscaping and its smart solutions for the property
Landscaping can also bring smart and sustainable solutions to your property, such as the vertical garden, which can reduce the energy consumption of the residence, in addition to making it more beautiful. Another tip is to opt for skylights to take advantage of natural light and make winter gardens, bringing greenery into the house and helping to purify the air.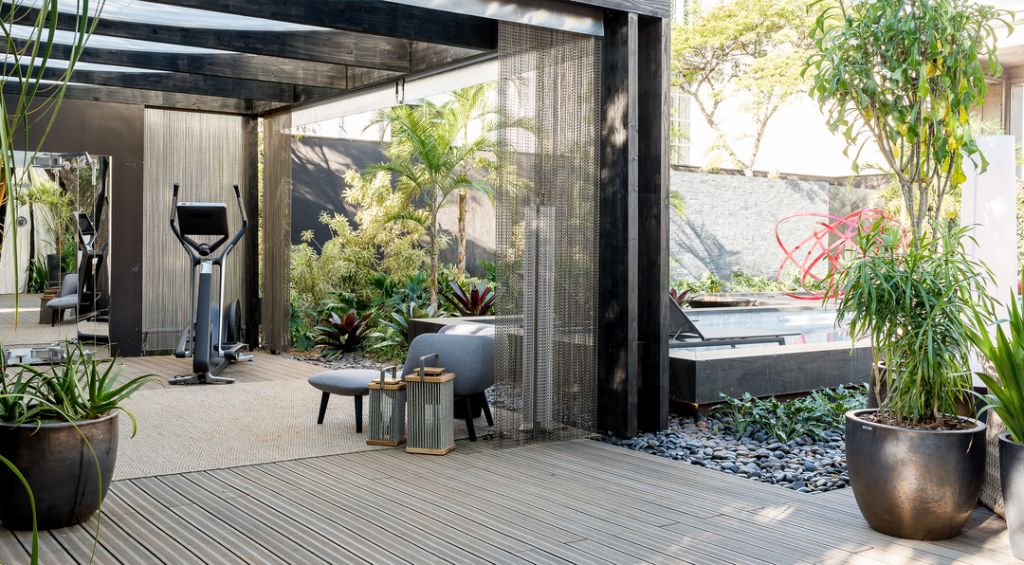 Do you realize that it is possible to create a sustainable decor without having to give up your style? Just choose products from companies that are focused on solutions and productions that value sustainability at all levels.
Did you like this idea? So follow us on Instagram, Facebook to receive our updates and access our Pinterest to be inspired by sustainable decor solutions.