what do you think about working textures in decoration? A fundamental part of projects, these elements influence the tone and personality of the environment. In addition to offering a sensorial character, they make the environment more beautiful and cozy.
For this, it is important to know how to use decorative textures. After all, they need to talk to other items, such as coatings, objects and more. Furthermore, there are several ways to use them.
Want to know how? In this post, we present some tips. Check out!
Analyze the chosen decorative style
The textures in the decoration add tactile or visual aspect to the environment. However, it still goes further. It helps to impose a specific style. For example, those smooth and shiny ones bring a modern feel. In turn, the rough and natural ones cause a rustic effect.
In this scenario, several options can create these sensations. Among the different types of textures are:
brick;
wood;
metal;
fabrics;
stone;
glasses.
Therefore, before defining them, think about what will be the decorative style chosen for the environment. For example, the bedroom should convey tranquility and comfort. The room, elegance and sophistication. The kitchen, practicality. And so it goes.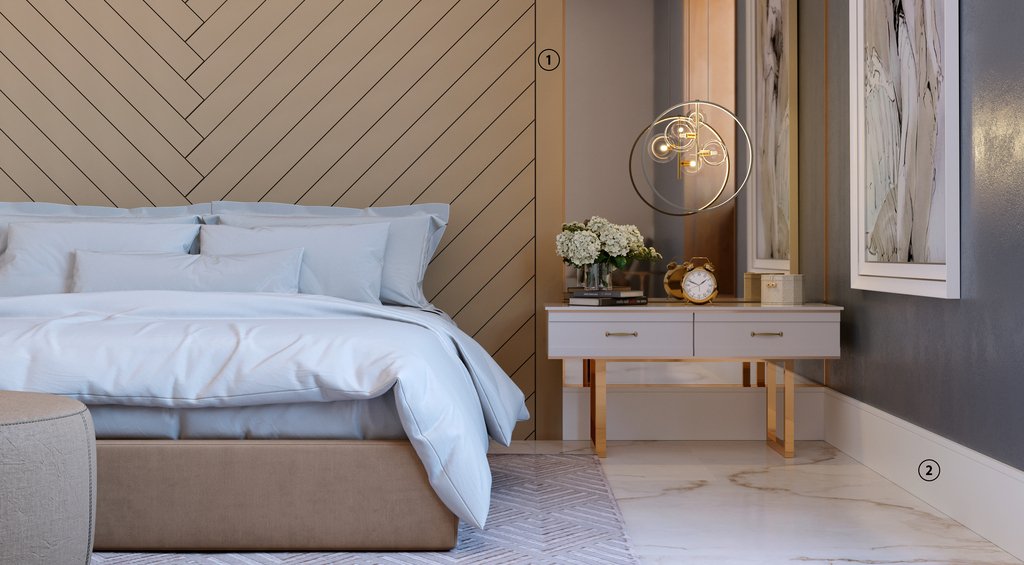 From this, it is possible to choose the best texture for the decoration. This is because they are able to reduce the amplitude of the large environment and, at the same time, generate a intimate atmosphere in the smaller rooms.
Mix objects with different fabrics and prints
One of the easiest ways to use texture in an environment is through fabrics and prints. They are applied to pillows, rugs, blankets, covers, blankets and more. In addition, they help to renovate furniture and objects, such as lamps and armchairs.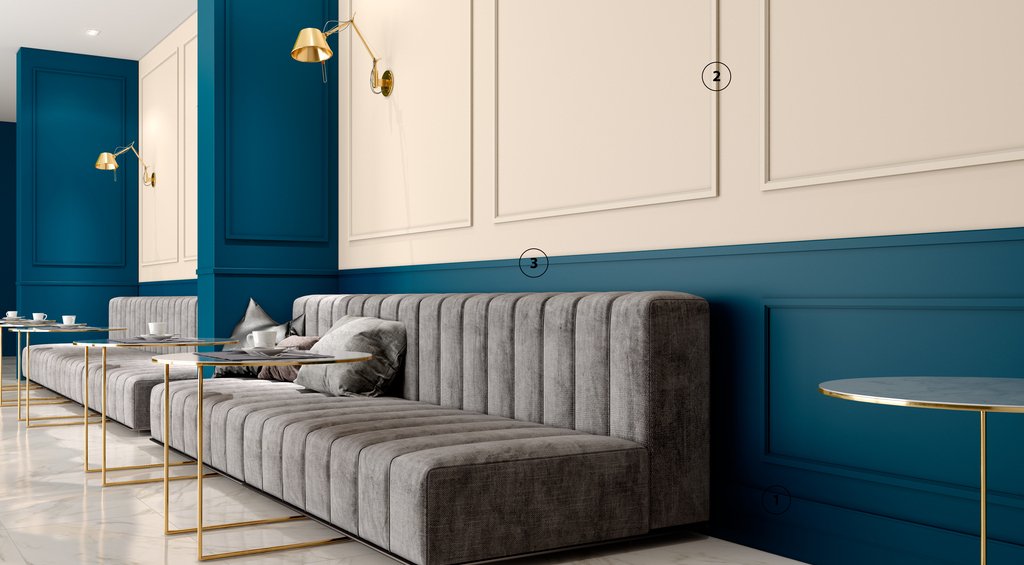 You can use fabrics and prints to a greater or lesser extent. It is the case to use on curtains or on a blanket located on the arm of the sofa. The fabrics used can be:
income;
cotton;
linen;
velvet;
there.
If you choose pillows, it is worth choosing a patterned fabric that emphasize a color. Thus, this shade appears in other objects, however, with different textures and fabrics. Another option is use colors that match and with different materials.
Think about project colors
Colors are capable of interfering with the feeling hot or cold. You can use it on multiple elements. For example, baseboards with trim colored can create a focal point or reinforce some sensation, such as comfort or modernity.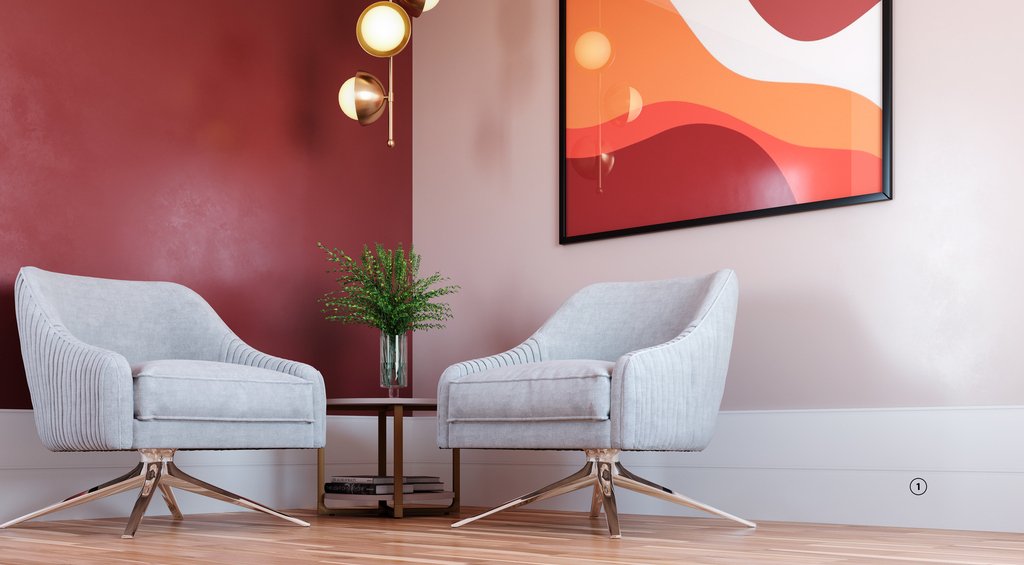 Vibrant and varied colors can even give a retro touch or even offer more personality to environments, by combining warm and cold tones.
In this case, those who like colorful places tend to have an easy task. On the other hand, fans of neutral tones can use colors as a highlight.
Remember that warm tones bring energy, while cool ones offer more tranquility. Understand this concept and work with the different textures in the decoration avoid the exaggerated result, visual pollution. It's the call color psychology in architecture.
So look for a specific color for predominate in the environment. Thus, you can use different shades in the decorative objects, creating a palette that does not overwhelm the room.
Another possibility is to make a chromatic blend. The idea is that the colors dialogue with each other. For example, the color of the lamp matches the details of the pillow, the sofa with the baseboards and trims, etc.
use rugs
The rug is a joker. In addition to helping with decoration, it makes the environment more cozy, improves acoustics, thermal sensation, and helps to include different textures in the decoration. He also has a key paper, since it can be chosen at the end of the project to "tie" all the elements.
How does this happen? For example, if you want comfort, opt for cotton or wool. If you choose a design more natural, choose rugs in jute, natural fiber or sisal. To pass on elegance, the best is the chenille. There are still other alternatives, such as polypropylene, leather, nylon and microfiber. It all depends on what goes with the decoration project.
Enjoy the natural texture of plants
The natural textures and the green of the plants make all the difference to make the environment more beautiful and balanced. It is even possible to use this feature in apartments, both to make the room more beautiful and to bring a touch of nature.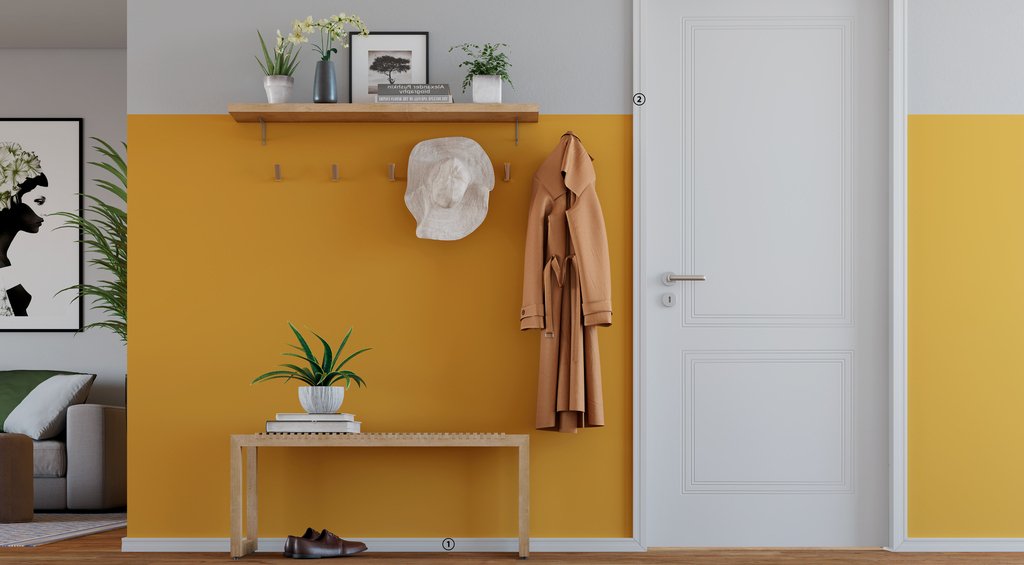 This concept is called urban jungle, or urban forest. Due to its characteristics, this style has been increasingly used in big cities. For residents, plants bring a three-dimensional character to the environments. They generate a different effect from coverings and other objects, because they grow and adapt to the rooms.
In addition, they create a more original and textured decoration. Even plants can create contrasts. For example, a wall in burnt cement can have an area dedicated to plants to break the harsh feeling of the place.
Enjoy and work with vases and supports also made from natural fibers. They bring even more beauty and strengthen the decorative style.
Choose the correct coating for the walls
The texturing of the environments can be worked on top of the decorative coating of Wall. There are several options on the market, but the ideal is choose a sustainable, durable option that becomes more of a decorative element.
Some alternatives even cause the impression of textures, as with the coating wood panel, which imitates wood. Thus, you have a more beautiful and decorative wall, in addition to adopting a sustainable lifestyle. Other benefits are that it is a more affordable choice and avoids renovations.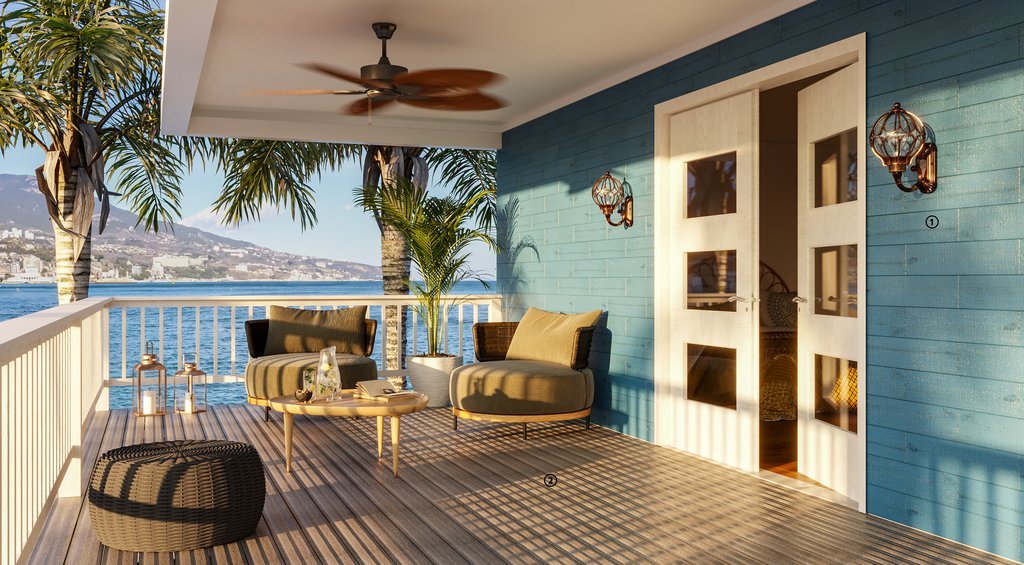 Within this concept, there are several options for Santa Luzia coverings. See what they are and what characterizes them:
Multiline products: are made of polystyrene and wood. They consist of slatted panels that allow you to combine different styles and compositions. The result is to make the environment more comfortable and sophisticated. At Santa Luzia, these products are made from EPS waste, the plastic popularly known as Isopor, or reforestation wood. Available colors are black and white, metallic tones and traditional woods;
wood panel: is a coating formed by wooden boards derived from reforestation pine. There are five colors available: white, black, blue and dark and light browns. Installation is easy and can be done on an entire wall or in details such as headboards, TV panel and more;
Chevron: is a collection formed by zigzag rectangles, like geometric shapes. It is quite minimalist and elegant, as well as versatile. It is usually applied in wall coverings. Its raw material is polystyrene, which comes from recycling. The available options are: Egyptian cotton, white with white frieze, white with gold frieze, white with copper frieze, white, graphite gray with graphite gray frieze, graphite gray, black, rock with rock and rock frieze.
All these alternatives are valid for your project and help to make the environment more beautiful and elegant. It all depends on what you choose for your environment. Thus, it is possible to apply textures in decoration and leave the design interiors with your personality.
So, do you want to know the product options to innovate in your home environments? Discover the Santa Luzia catalogs and see all the alternatives available for decorating your room.