Minimizing and even eliminating waste is one of the most important premises for the preservation of natural resources and the viability of the planet in the coming years.
The example of food waste, be it what was left on the consumer's table or what was spoiled in the supermarket, stands out as millions of people around the world suffer from hunger.
Another very impactful waste is construction materials, as in addition to occupying a lot of space, leftovers and cutouts are not always disposed of correctly, reducing the chances of reuse.
The high volume of waste, whatever the branch of activity, is due to a narrative linear where products necessarily need to have a beginning, middle and end, that is, they are developed to be used and discarded.
Include circular premises when designing new products, it helps create solutions that minimize waste and environmental impact even before it reaches the shelves.
It is the case of the Trim Kit gives Santa Luzia Industry, developed for to decrease The generation in waste with trims when creating frames on indoor doors/portals.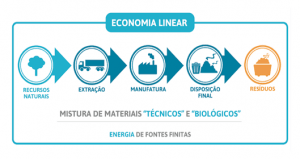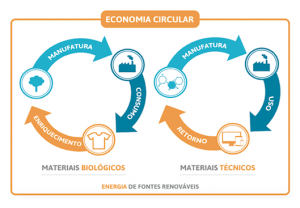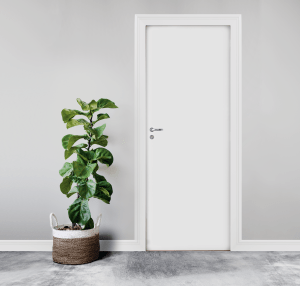 Each trim is shipped from the factory as a 240 cm bar by default. To frame both sides of a conventional door, however, you'll need four 220 cm bars for the sides and two 110 cm bars. Just to create the seamless frames, you would waste 80 cm on the sides and 60 cm on the top, totaling a waste of 1.40 meters on a single door that could have been avoided.
Avoiding waste, the Trim Kit provides two profiles for sides and a to top already finished to the measurements of different door patterns, so you can just concentrate on the installation. to frame the two sides of a door, for example, you will need two kits trims, installing the bars with the Super Adhesive and more to Santa Luzia Double-Sided Tape, ending with the Premium Pasta or the Caulker Santa Luzia.
Even though it is possible to find an application for this surplus volume, much of it can end up in the buckets and not return to the factory to be recycled. All you profiles decorative from Santa Luzia they are recycled and recyclable, water resistant, do not mold, rot and are not attacked by pests such as termites. The company uses as main raw material expanded polystyrene waste, a type of plastic known by the initials EPS or popularly by the brand Isopor®.
Income from Accessories for a Santa Luzia Trim Kit

Become a Santa Luzia partner in EPS recycling♻ 🌿💚
Contact can be made directly at the factory by calling 48-36511346 reciclaeps@industriasantaluzia.com.br
CIC - MP Collection Intelligence Center - Waste