Undoubtedly, a quality restaurant needs to have good food, good staff and excellent service to attract and retain customers. However, there are other details that influence the consumers' experience and that need to be considered in the project — such as the restaurant's wall covering.
The visual of the spaces need to be pleasant and charming, and the covering used in the project can provide important differentials. However, it is common to have doubts about which options are available and the which one is the most suitable for each restaurant environment.
If you also have this doubt, then continue reading this post. In it, we explain how to choose the ideal restaurant covering and what the main options are. Check it out!
What are the main wall covering options for a restaurant?
Choosing the best covering for a restaurant starts with a good architectural project. It is what will bring the final vision of the construction or renovation of the walls in which the material will be applied. However, to understand how to make appropriate choices, you need to know the options available. See the main ones below!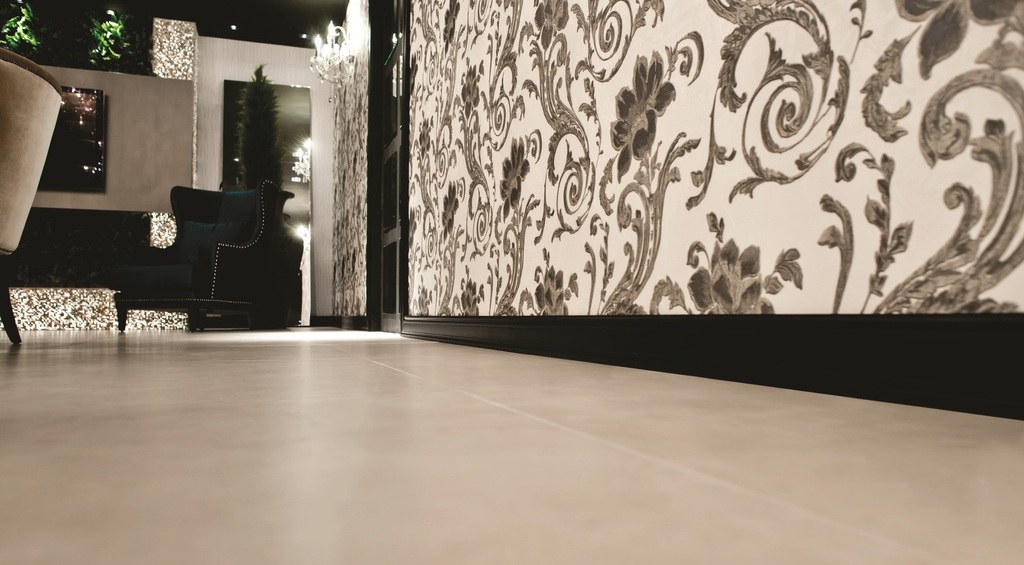 Wallpaper
Wallpaper is a wall covering well known for its versatility. After all, it can have different prints, colors and textures. However, pay attention to the material: although some models are common in restaurants, especially for their resistance to moisture and grease, they may not be suitable for all environments.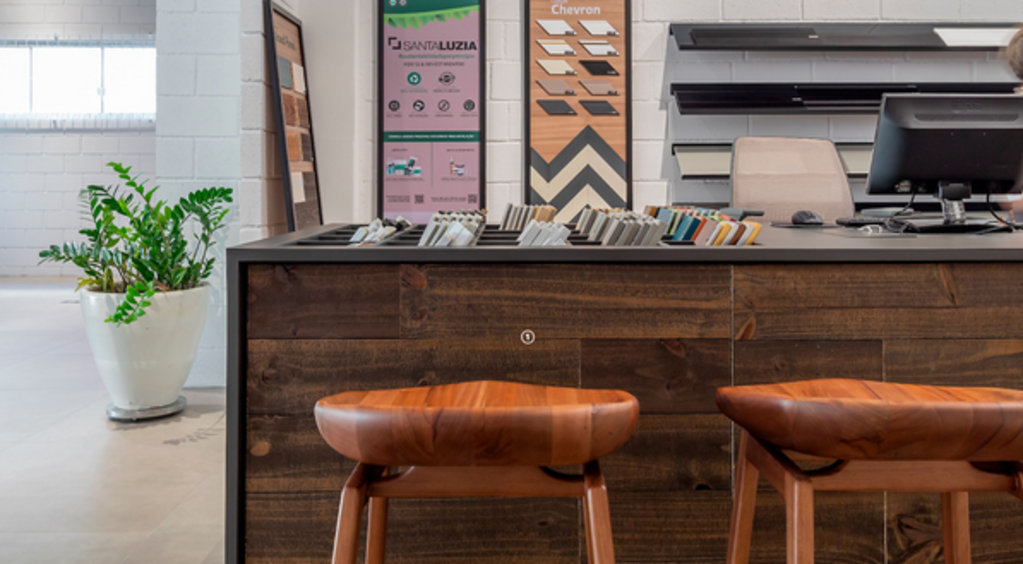 Chevron
The Chevron is formed by rectangles with specific cuts that allow its zigzag arrangement to create patterns on the walls — like different geometric shapes. In practice, it adds a sophisticated touch and can guarantee different styles, including adopting a different standard in each environment.
One of the main advantages is that it fits with other types of wall coverings, bringing a lot of versatility in its use. Therefore, it can be the wildcard piece to create the restaurant's finishes.
If made of polystyrene, it is suitable for indoor environments, being immune to pests and with high resistance to moisture. This makes it easy to clean and offers great cost-benefit.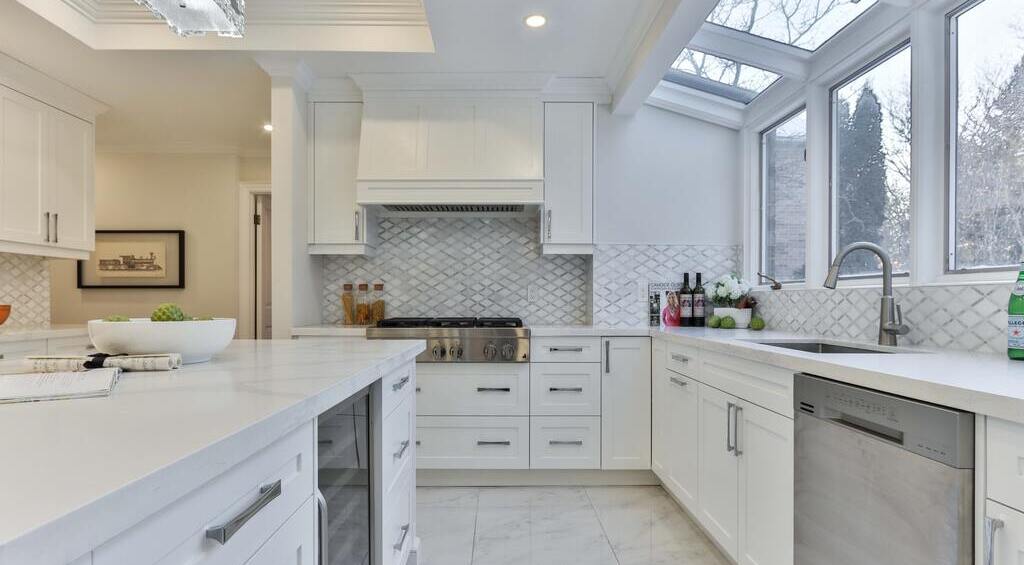 Stones
Stones usually give a more rustic and natural look to the space, being used indoors and outdoors. However, it can make it impossible to switch to other wall coverings in the future, as it requires greater interventions (at a high cost). Therefore, its long-term suitability needs to be considered.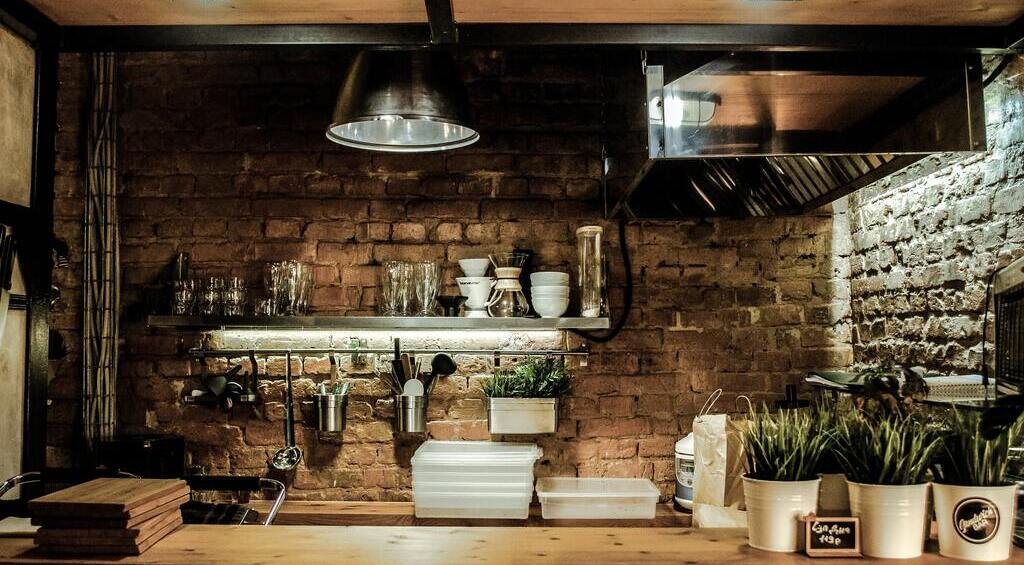 Tablets
The tablets are well known in environments such as bathrooms and kitchens — and tend to suit these spaces in restaurants. In terms of fit, style, value for money and cleanliness, features vary depending on specific tablets. Therefore, it is important to take all the details into consideration to choose correctly.
Wood
Wood is a very versatile wall covering that is always one of the trends. It is used to completely cover the wall or just to bring out more details. However, it requires specific treatments to increase resistance to humidity and pests.
Thus, cost-effectiveness and cleaning care require more attention. As wood does not combine with humidity, it is necessary to assess whether the spaces are suitable. Another option, if applicable, is to look for wall coverings that mimic the texture of wood.
Textured plaster
Textured plaster is also quite versatile, as it allows you to create different textures and patterns. In this case, professionals need to have experience to guarantee a good result. In general terms, it tends to be easy to maintain and its costs vary, depending on the specific material and application expenses (which can be higher).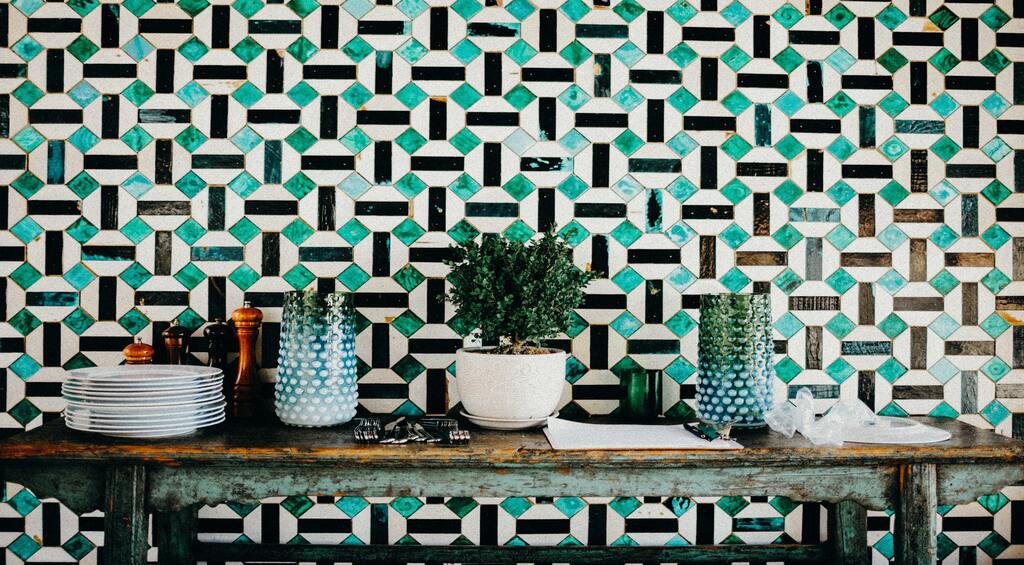 Mosaics
We're not talking about a specific wall covering here, but a specific application technique (although some wall coverings are developed with this design in mind). Depending on the colors and patterns, they can suit different styles and be used with other types of wall coverings. However, issues such as costs, maintenance and cleaning vary depending on the specific material.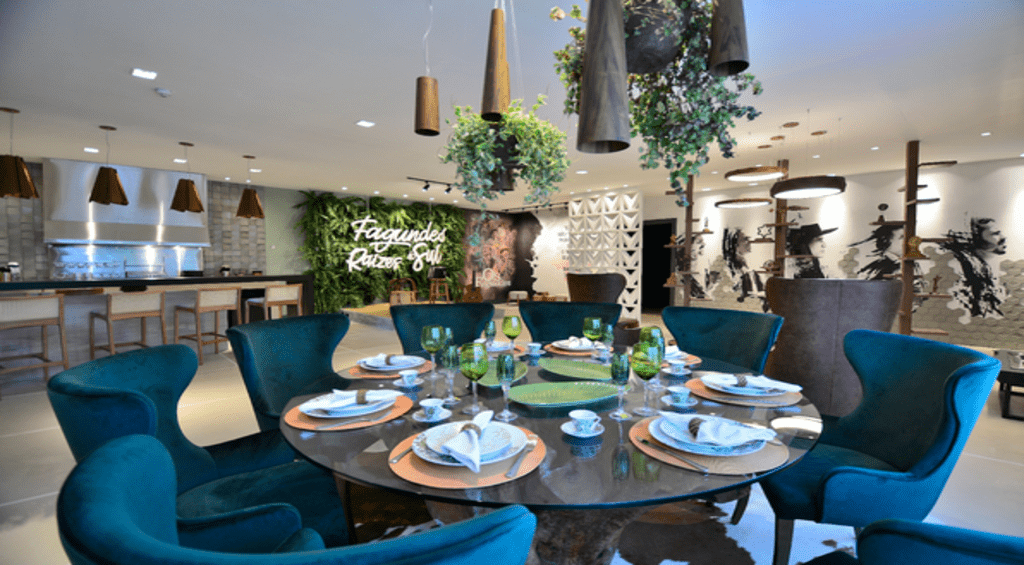 What points should be considered when choosing the wall covering?
As you could see, each type of finish may have specific indications. Some are better suited for certain spaces, such as the kitchen, while others are more in line with outdoor environments. Therefore, in addition to the beauty of the space, consider the following factors to choose correctly:
whether it is ideal for indoor or outdoor environments (considering exposure to sun, rain, and specific care);
ease of cleaning and care with maintenance;
adaptation to different decoration styles (classical, rustic, and industrial)
cost benefit.
In any case, when choosing a restaurant wall covering, also prioritize the quality of the materials. They need to have high durability so that the environments remain beautiful and without the need for renovations for a longer period. This also gives a better impression to customers, who tend to observe the state of conservation of spaces.
And thats it! Now that you know which the main wall coverings for restaurants are, it is possible to evaluate the most suitable alternatives for projects. This way, they increase the chances of developing appropriate construction work, with constructions and renovations that meet the needs of their customers.
Do you want to find high quality alternatives to finish your works? Then, meet Santa Luzia's Wall Coverings!