Defining the work's coatings is a difficult decision that must be taken in advance. After all, it is not so simple to carry out the exchange if the result is not as expected.
There are countless possibilities available on the market with different texture, style, material and prices. For this reason, analyzing the options carefully and better understanding the particularities of the floor finish is a way to ensure the right choice.
When deciding which floor to use, you should consider factors such as quality, installation method, cleaning method and budget. Thus, you will be able to choose the one that best suits your needs.
In today's reading, you will learn about the main types of floor finishes, in addition to checking what to analyze when choosing the best one for your work. Read on!
Floor finish: know the most used
Currently, the market offers a wide variety of floor finishes, each of which can be more or less suitable for your work. So, to choose the ideal floor, it is necessary that it matches the needs of use, environment and requirements. Below, learn about the most used.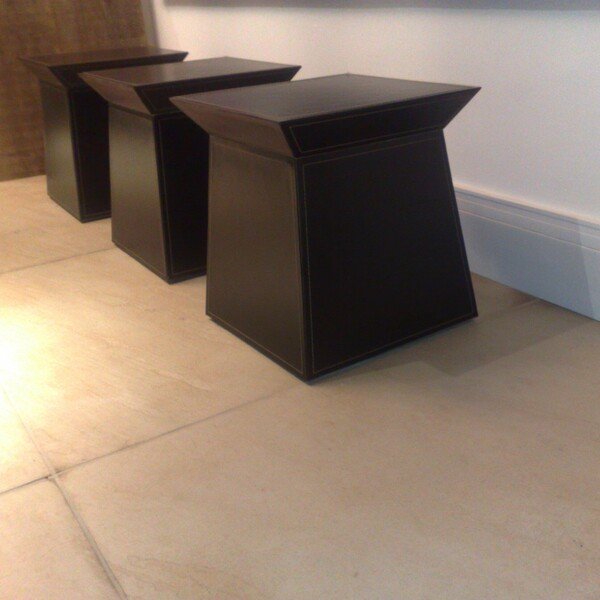 Ceramic
Ceramic floor finish is one of the most common types of flooring in Brazil. This option can be found in both floor and wall versions.
THE ease of cleaning and maintenance are the main features of this coating. In addition, it has great versatility of use, with versions that can be used in indoor environments and external.
porcelain
The coating on porcelain is similar to ceramic, however, its production process is superior in technology, resulting in a more resistant and homogeneous material.
Thus, the porcelain tile floor finish can be used in residential as well as commercial areas with high traffic.
Wood and laminate
This is another very popular type of floor finish. Wood flooring is used both in its natural form and in materials that mimic its texture .
For floors, the most chosen woods are Ipê, Cumaru, Garapa and Jatobá.
Vinyl Floor
Vinyl flooring is a synthetic material that is attractively priced. Developed with PVC, this type of finish can be sold in boards, blankets or rulers.
The application of the vinyl floor finish is faster and the main advantage of this coating is its ease of cleaning. However, it is suitable for use in dry areas only, away from contact with water.
Marble
Marble is a tiled floor finish, suitable for warmer regions. However, it can be used in cold places as an alternative to heating system for flooring.
Formed by calcite, one of the components of limestone, marble is a luxurious finish that brings an aspect of cleanliness and sophistication to the environment.
Burnt cement
Another floor finishing option is burnt cement. Unfinished looking, this model is ideal for industrial-style environments.
Developed from cement, sand, water and finished with powdered cement, this style can be found as a floor finishing option in materials that imitate the rustic effect.
Hydraulic Tile
Coating already old on the market, the hydraulic tile has gained greater prominence in the decoration in the last years. enter your main features are the designs and ornaments, which makes the environment unique. 
This type of floor finish is commonly used in Kitchens, balconies and bathrooms.
How to correctly choose the floor finish?
Knowing the main types of floor finishes, it is easier to choose the ideal one for your work. However, you still need to evaluate some factors for your decision to be the right one.
So when choosing your floor finish, don't forget to:
analyze the floor temperature (cold or hot);
check its porosity and strength;
choose a material that doesn't make noise;
assess the anti-slip ability;
know about cleaning and maintenance;
understand how the installation is done;
assess the environment.
Bring sophistication and protection to your floor
After knowing the main types of floors, their characteristics and evaluating which one is the most suitable for your project, have a correct finish using rodapés .
In addition to bringing more charm and elegance to environments, they have the functions of: protection, cleaning optimization, hiding electrical points and even residential lighting. Use the Santa Luzia polystyrene rodapés , as, in addition to being sustainable, they are:
water resistant;
immune to pests and termites;
easy to install;
durable.
In this article, you could learn about the types of finish most used on floors. Do not forget to evaluate the factors mentioned above very carefully, considering the technical characteristics of each coating and also the needs of the environment for which it will be destined.
How about continuing to follow content like this? sign our newsletter and receive the news directly in your inbox!