If you are looking for an entrance hall covering, there are several factors that need to be considered. After all, this choice affects impression of potential customers and the ability of your business to convey elegance and confidence.
Maybe you've never thought about it from this perspective. However, the entrance hall covering is essential to attract the attention of consumers and create a good visual impact, which has to do with your brand identity.
Which is why we created this post with the main information on this subject. How about checking and selecting the best alternative for your company?
Entrance hall coveringl: what is its importance?
The coverings of an entrance hall can transform what people think about your business, because based on your choice, you strengthen your visual identity and improve the first impression people have about your company.
If you have a rustic furniture store, for example, you need to invest in a hall with ecological wood coverings. On the other hand, if you are looking for a covering for restaurant, stone can be a good alternative, depending on the decoration of the establishment.
This is a relevant factor in the composition of the architectural project. Therefore, the most suitable model should be chosen according to the style of the building. The covering must guarantee durability, beauty and easy cleaning.
Another relevant point is to ensure the protection of the structure. In other words, it is worth considering mechanical strength, waterproofing and thermal and acoustic insulation. By analyzing all these factors, it is possible to arrive at the best result.
What to consider before purchasing my entrance hall covering?
Now that you understand the importance of this choice, it's time to know what should be considered in your decision. Remember that the aspects already mentioned are the starting point. However, there is still more. See what to analyze!
Types of finishings and coverings available
Start by evaluating the different types of entrance hall coverings available on the market. Each of them has its characteristic. Consider the main alternatives:
The painting it can be plain (paint only) or textured. The first model protects the building against humidity and helps in thermal comfort. The second option is better for places with humidity due to the waterproofing finish. Therefore, there is a reinforcement of natural protection.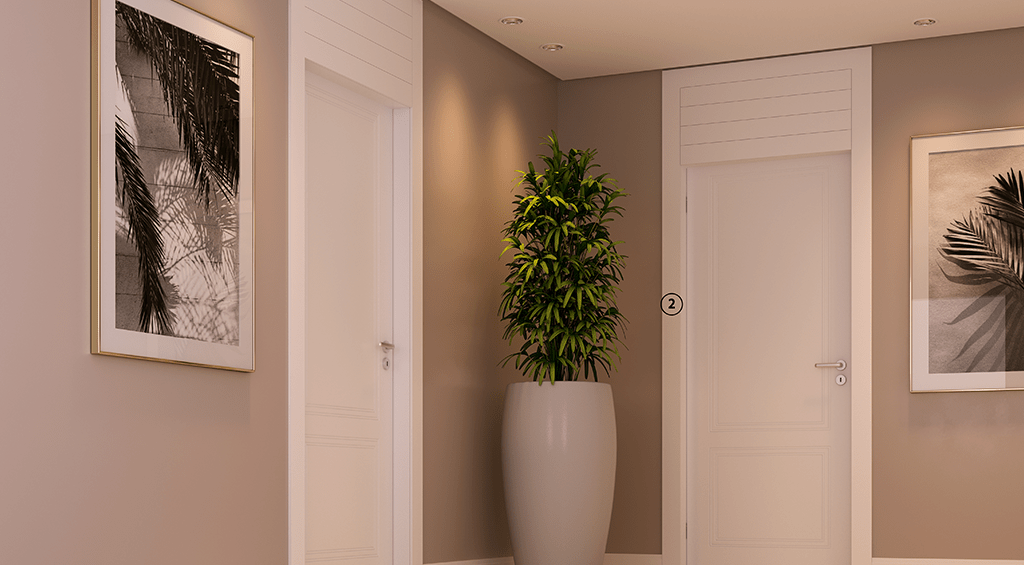 Wood can offer high durability, as long as it is installed correctly. Appearance and color will vary according to the project. However, it requires good waterproofing with varnish application. This prevents pest attack and rotting.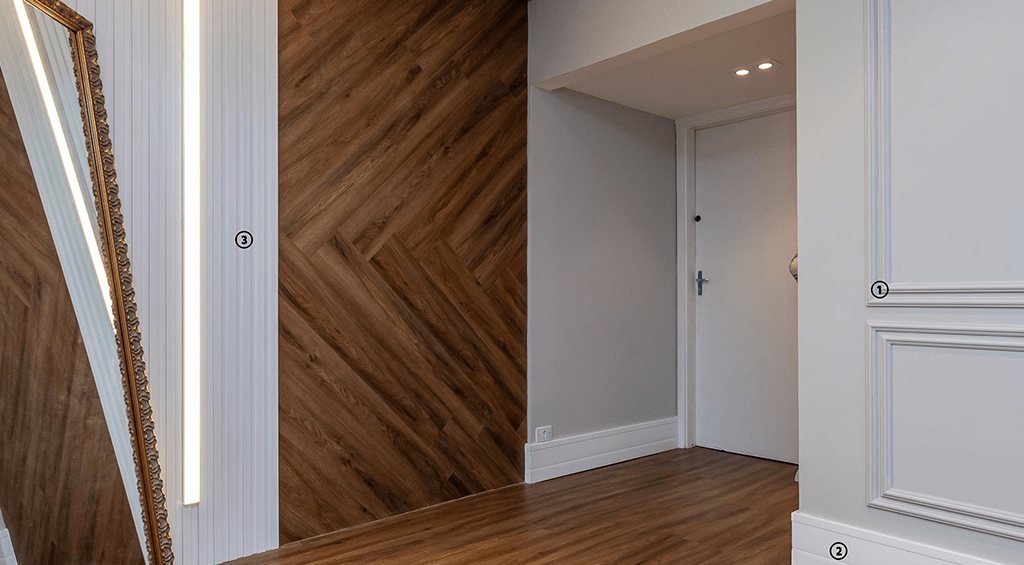 Porcelain contributes to avoiding problems with humidity. It also has the characteristic of being able to reproduce different textures, being resistant and offering a uniform finish.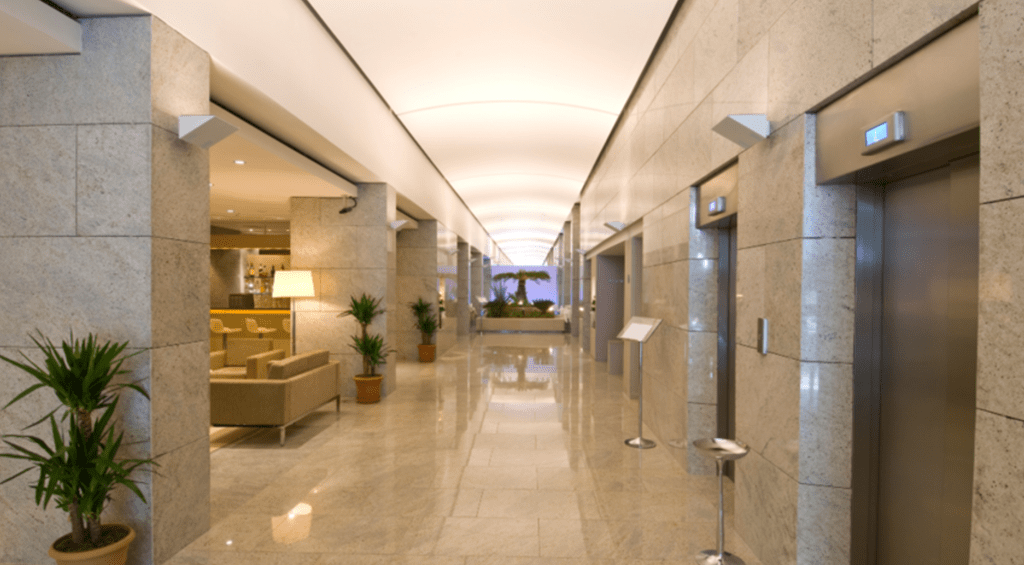 Stone allows you to create a more rustic or modern entrance hall. It all depends on the chosen architectural project. In any case, it helps in the feeling of heating the environment. An advantage is low maintenance and high durability.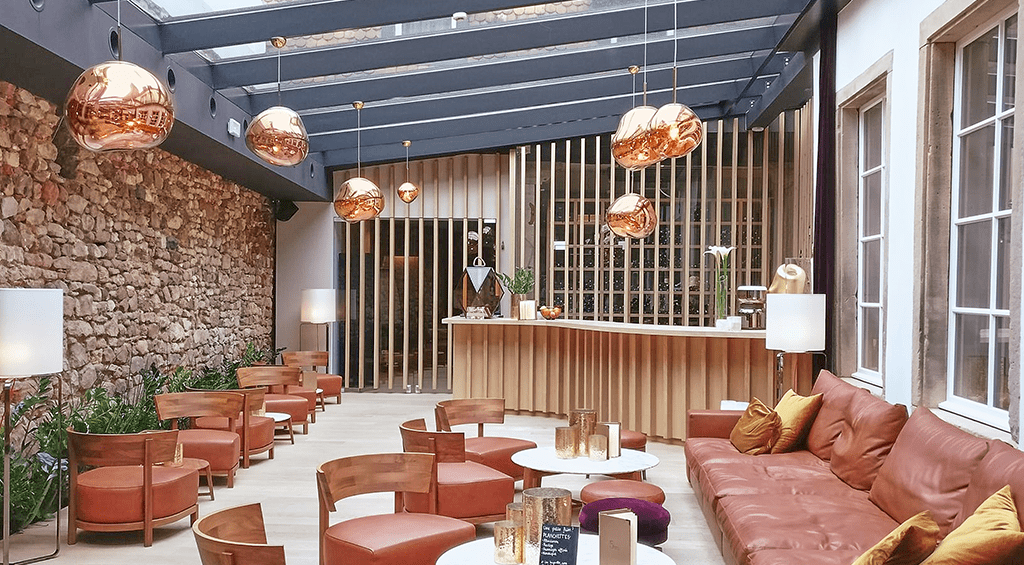 Bricks are a versatile alternative to suit different project styles. Care must be taken to avoid the accumulation of dirt and other natural elements.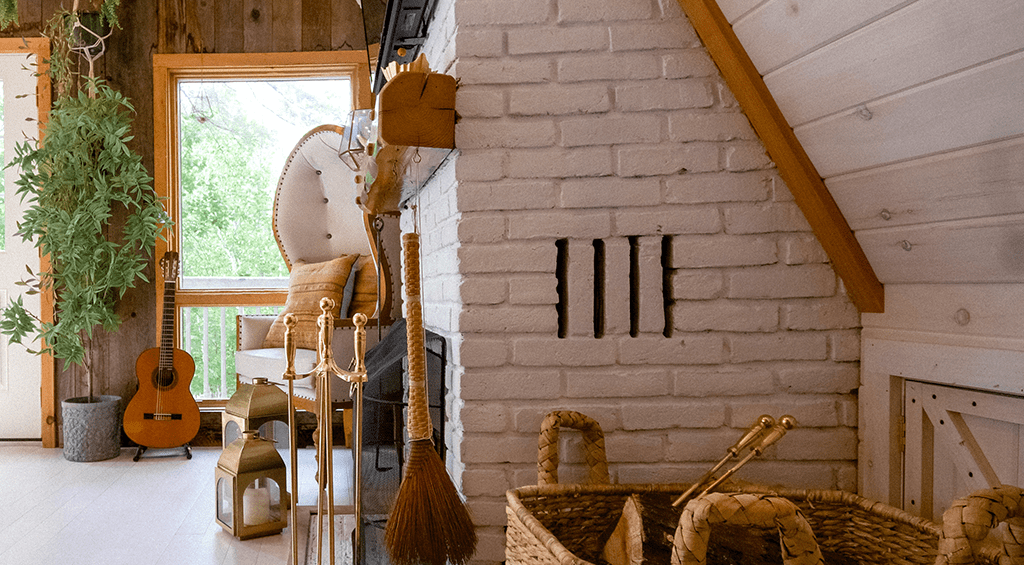 Establishment decoration style
Evaluate the message you want to convey with the covering of your entrance hall. Check which options match the design of common areas and the style of your business.
For example, a project aimed at elegance does not go well with a stone facade. In turn, if the focus is a rustic style, you should not choose porcelain.
Cost benefit
This criterion considers the ratio between price and quality. That is, the idea is to choose the best covering for the entrance hall with the best possible value. Thus, you save on budget and guarantee the durability of your project.
Quality of materials
Consider the strength and durability of materials. After all, a covering for entrance halls must be able to withstand climatic variations.
In addition, it is necessary to ensure the correct application of materials. Otherwise, the result will be less than expected and the durability will also be affected.
Santa Luzia's coverings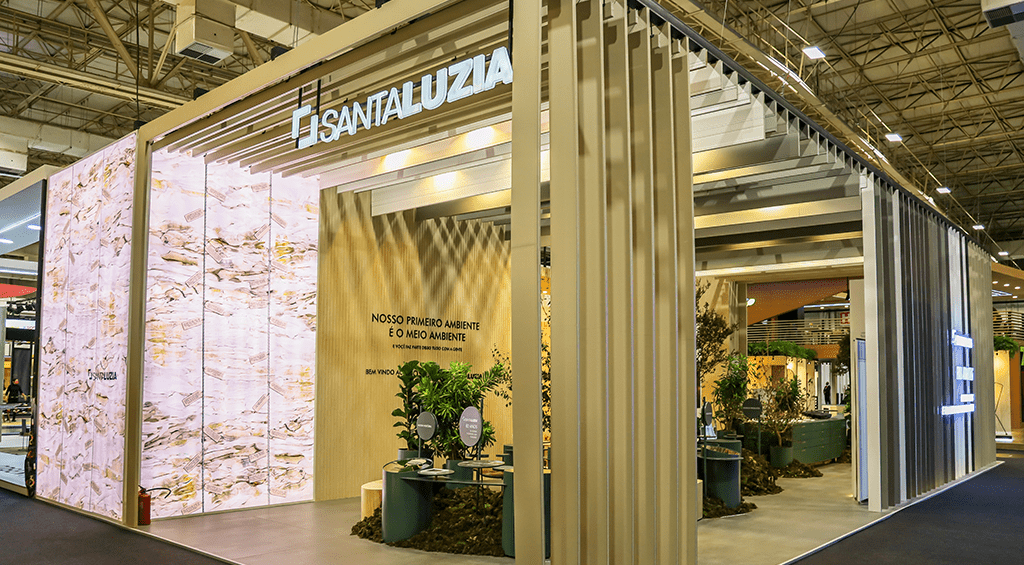 Santa Luzia has several covering options, especially for indoor environments. So much so that it is one of the largest finishing companies in Latin America, transforming Styrofoam® residues into high standard solutions.
All of Santa Luzia's coverings are concerned with quality and sustainability, as they are made of recycled EPS (expanded polystyrene). The Chevron wall covering is available in various colors such as:
white;
graphite gray;
black;
glacial gray.
Santa Luzia also offers coverings of different models to ensure that your project has the best possible result. Therefore, it is worth discovering the available coverings, which are among the best options for the premises of your commercial property.
Thus, you choose the best entrance hall covering and still ensure maximum quality. The result is a more beautiful building that makes your business purpose clear.
So, how about getting to know better the types of coverings you can have in your entrance hall? Visit Santa Luzia's website and discover all the solutions that will make a difference in your project.