Decoration is a form of expression, and, when applied to homes, it says a lot about the owners' personality. Therefore, a house's decoration style must match that of the resident's personality.
A house's decoration should always show the resident's style, in addition to being appropriate to the lifestyle adopted by the owners.
However, for this to happen, it's necessary to have knowledge about the various decoration styles, such as knowing which are the existing ones, their advantages and limitations. This knowledge will help you distinguish and define the decoration style most suitable for the environment and it's residents.
In today's article, we will talk about the importance of decoration and it's existing styles. Analyzing their most striking characteristics and which audiences they tend to please the most. Check it out!
Find out what details should be observed to define the perfect decoration style
Before we introduce the most common and trendy decoration styles, it's important to highlight why you should know them.
Decoration has a direct influence on an individual's well-being and quality of life. It's extremely important that we keep this in mind when we talk about residential decoration, after all, our home is where we spend most our time, having moments of leisure and rest. That's why it's important that the decoration style favors the creation of well-being and warmth, which are feelings commonly associated with our home.
That's why it's important that the decoration style is pleasant, favoring the creation of the feeling of well-being and coziness that we associate with home.
In addition to reflecting personality, the decoration style should be appropriate to the resident's lifestyle. For instance: If the resident's routine is accelerated, a practical decoration style should do the trick.
If the resident is happy, has a hectic and dynamic routine, likes to innovate and constant changes, these traits can show up with a vibrant decoration that allows versatility and exchange of prints, for instance.
These details and personality traits must be observed and are very important when defining the decoration style of the rooms in a house.
Discover the most common and current decoration styles
As shown above, details and personality traits must be observed before defining a decoration style.
For the analysis of these details to be done correctly, it's important to know the various decoration style options. Knowing this, you'll be able to distinguish which one is most suitable to your personality and routine.
Next, see the main trends in decoration for you to discover the one that suits you the most.
The versatility of the Scandinavian decoration style
With neutral prints and colors, the Scandinavian style pleases different people due to the versatility in its composition.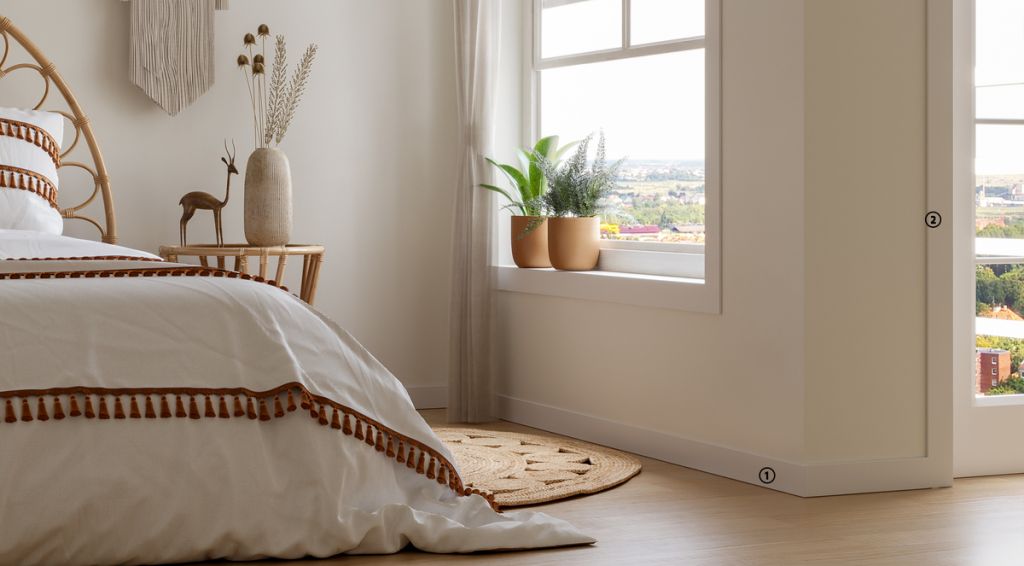 Despite having its origin in the cold Nordic countries, Scandinavian decoration is successful all around the world. This style is known for its simplicity, therefore creating feelings of freshness, comfort, and tranquility.
It's characterized mainly by white on walls, finishing and furniture combined with other decorative objects in neutral tones.
Just by this description, it is already possible to imagine how clean this decoration style is, and therefore, it tends to fall in the taste of the most different people.
The proximity to nature provided by the rustic decoration style
Cozy, comfortable and invigorating. This is how rustic decor can be described as. Despite its name, this decoration style is able to create refined environments, with a lot of freshness and personality.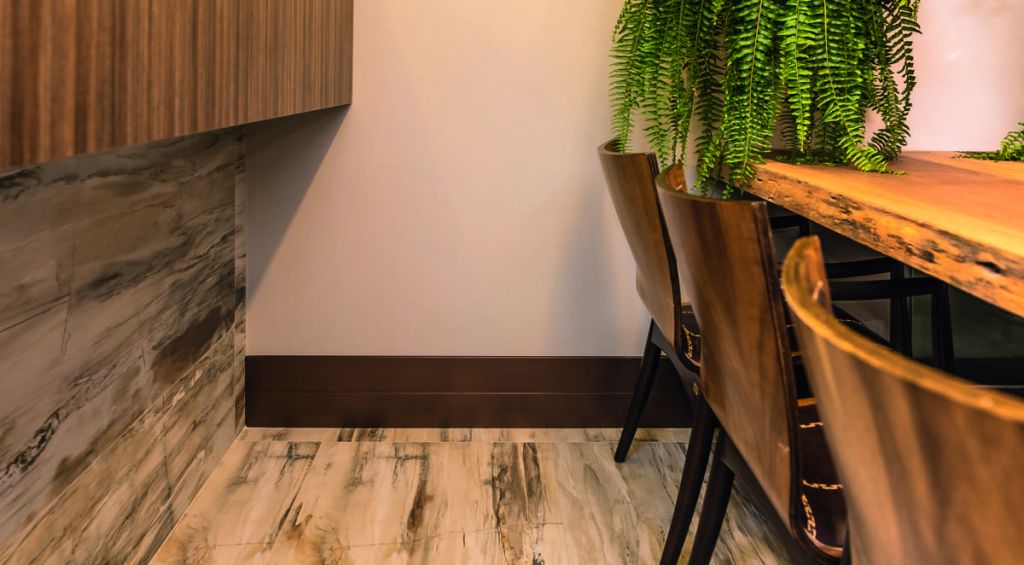 Wood is the number 1 star in this type of decoration. By using its colors and textures, it's possible to build environments with a natural and country look. Plants are also given prominence in this decoration style.
Wood-like furniture with elaborate designs, are perfect to compose environments decorated with this style. Decorative elements in aged metallic tones, also compose this style of decoration.
This is one of the decor styles that allows for the most personalization. That's because, in rustic decor, handcrafted pieces, antique furniture, family heirlooms, ceramic and wicker pieces gain space and add a personal touch to the final look.
The modernity and exuberance of the tropical decor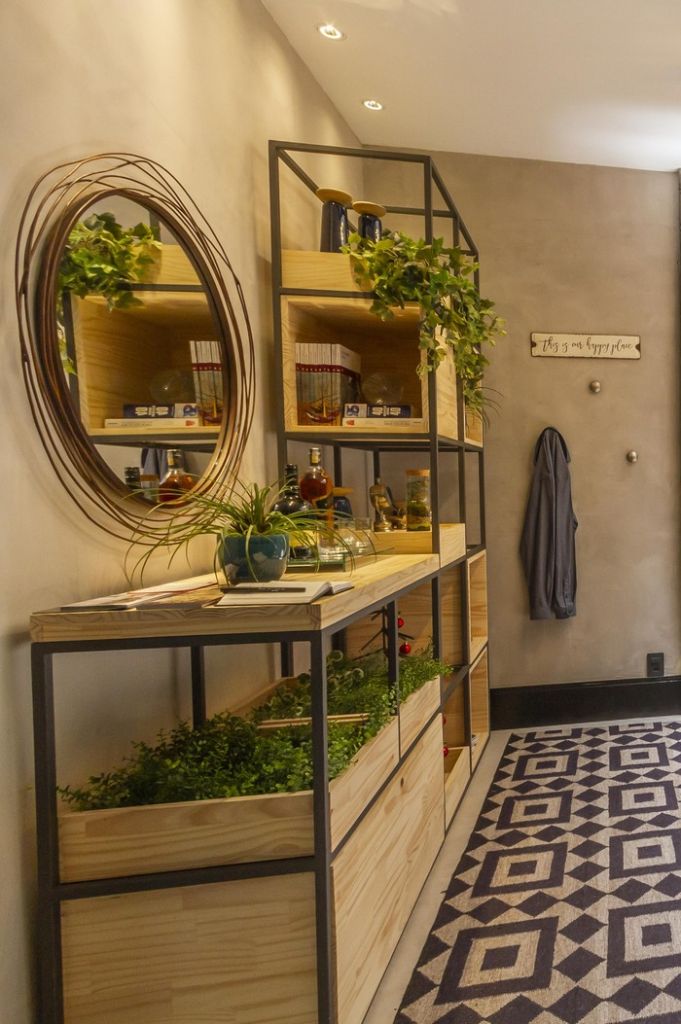 If you want a decoration style that combines practicality and modernity, but without giving up elements that value proximity to nature, the tropical decor may be perfect for you.
This style is inspired by the exuberance of nature in tropical countries andcreates versatile and practical environments that bring nature into your home.
Because it's very versatile and adaptable, it's easy to create environments that arouse different sensations. Thus, it's possible to decorate home environments differently.
Also, it's possible to combine exuberant colors, all with good taste, creating environments with the same cheerful energy such as those on sunny tropical beaches.
By changing some elements and colors, it's possible to obtain a decoration that simulates to the grand tropical forests.
Image credits: Casa Design 2018. Project: Cris Gomes Architecture; Daniel Perpetuo. Photo: Antonio Shumacher.
Due to this versatility, tropical decoration has been on the rise not only as a residential decoration style, but also as decoration of organizational environments and events.
The organic and natural atmosphere of the Urban Jungle decoration style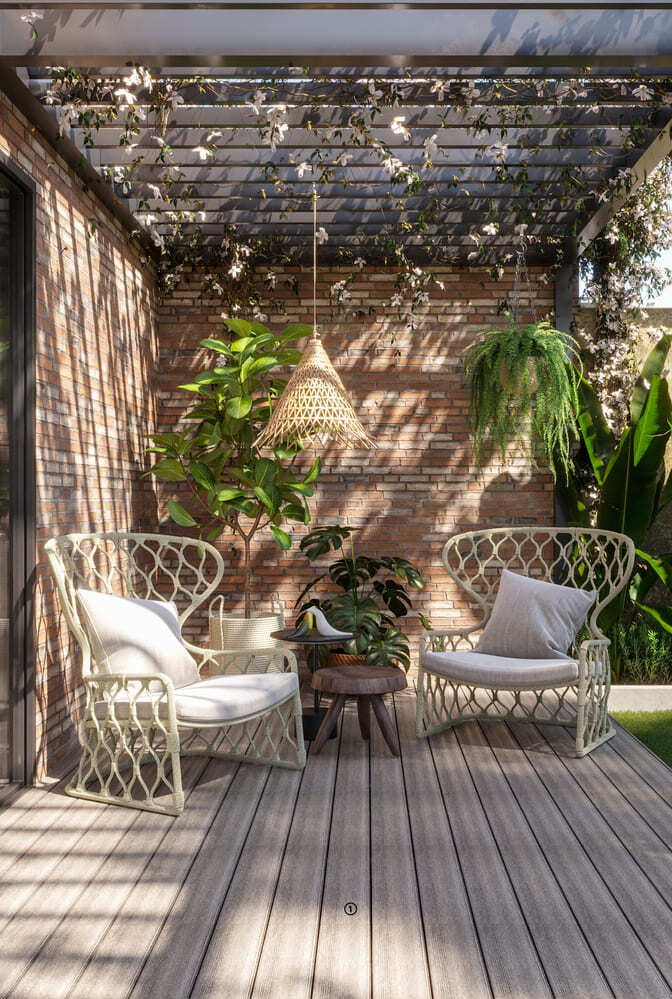 The Urban Jungle is a novelty among decoration styles, and has been gaining more and more strength for composing environments with an organic, natural, cozy and refined atmosphere.
Nature has a free pass in this decoration style since it's planned gardens give plants space for growth.
This feature provides several practical and tangible benefits to the decorated environments. For instance, air purification, minimizing allergies, relaxation, among others.
This is all possible thanks to the use of plants in the different decorated environments. This style can even be combined with other styles, such as Scandinavian, industrial, retro and tropical.
You can understand why the urban jungle has been gaining space among the market, right? Its practicality, benefits and functionality are extremely striking.
Image credits: Maxi ecodeck. Setting image, Weber Studio.
The creativity explosion of the eclectic and colorful style
If you are looking for a decoration style that is able to combine bright colors, different elements of other decor styles, dynamism and diversity of influences, the eclectic style, or colorful decor, is ideal for you!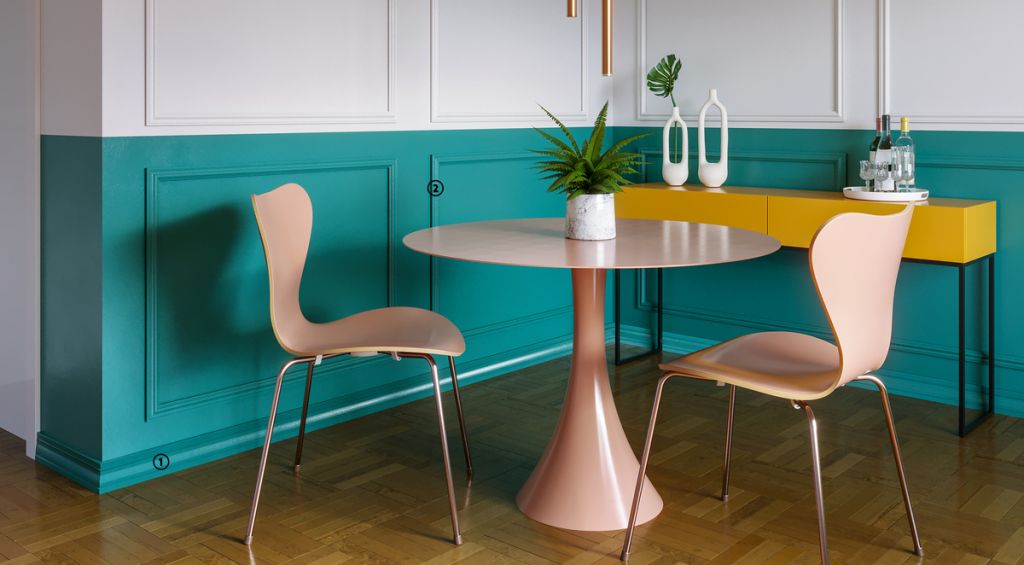 As the rustic style, the eclectic and colorful style also allows a lot of customization. In this decoration style, personal and cultural influences, daily experiences and inspirations come to life, therefore, resulting in creative and happy environments.
To use the eclectic decor style, you should combine references and styles carefully. After all, residential environments, must be comfortable and cozy. In other words, it should not cause tiredness due to excessive visual stimuli.
A good tip is to define combination styles and references that talk to each other, that have, for instance, the same rhythm and contexts that allow their association, with the objective to maintain an aspect of organization and planning in the decorated environment.
The almost divine perfection of the minimalist style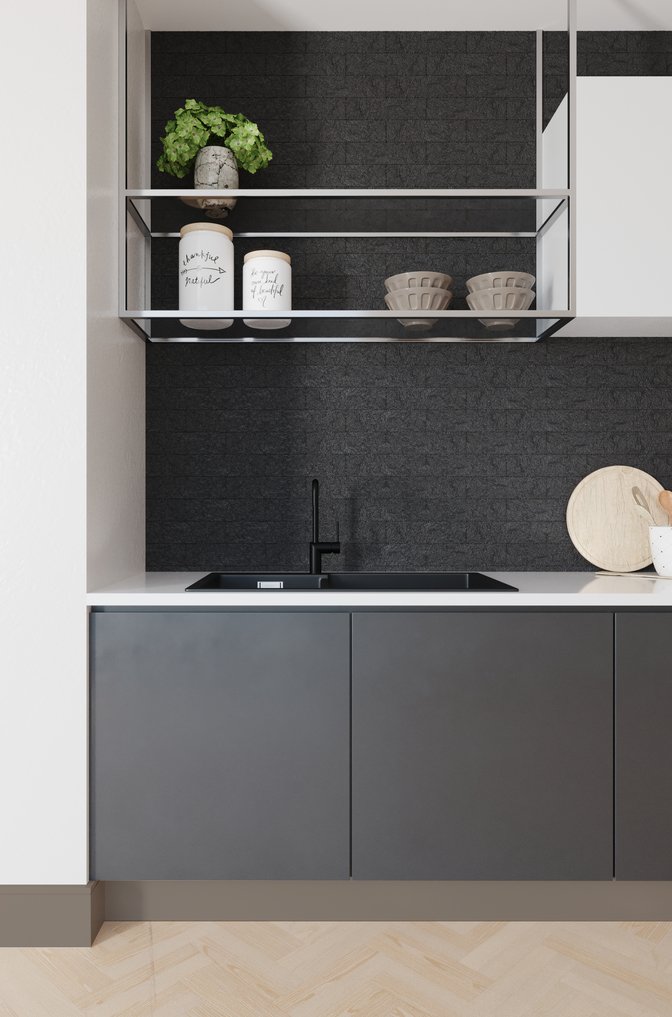 Minimalism is a decorationg style that is closely linked to a lifestyle in which organization, practicality and having only essential items for everyday life are present. This style of decor is so special that it even has a motto that you've probably heard of before: "less is more".
The decoration in the minimalist style creates clean and organized environments, guaranteeing a feeling of tranquility, peace, and comfort.
It's the ideal style for perfectionists, people who have little time to organize their home and their daily decor items, and also for those who seek practicality and agility in their daily lives.
To create an environment with minimalist decor, it's necessary to think about how it will be composed. In other words, what are the essential items and how they should be organized aiming for daily fluidity.
Also, this style's color palette is primarily monochromatic, varying only the shades of the same color. However, colors that are compatible and do not weigh in the environment can be used as well.
Image credits: environment image, Weber Studio.
Furniture must also have a practical and modern design, allowing the storage of necessary objects, but that do not necessarily need to be visible.
Lighting also is an important factor, so rooms should be well lit and highlight specific points in the room, all to create a modern and clean final look.
The bold, modern and unique style of industrial decoration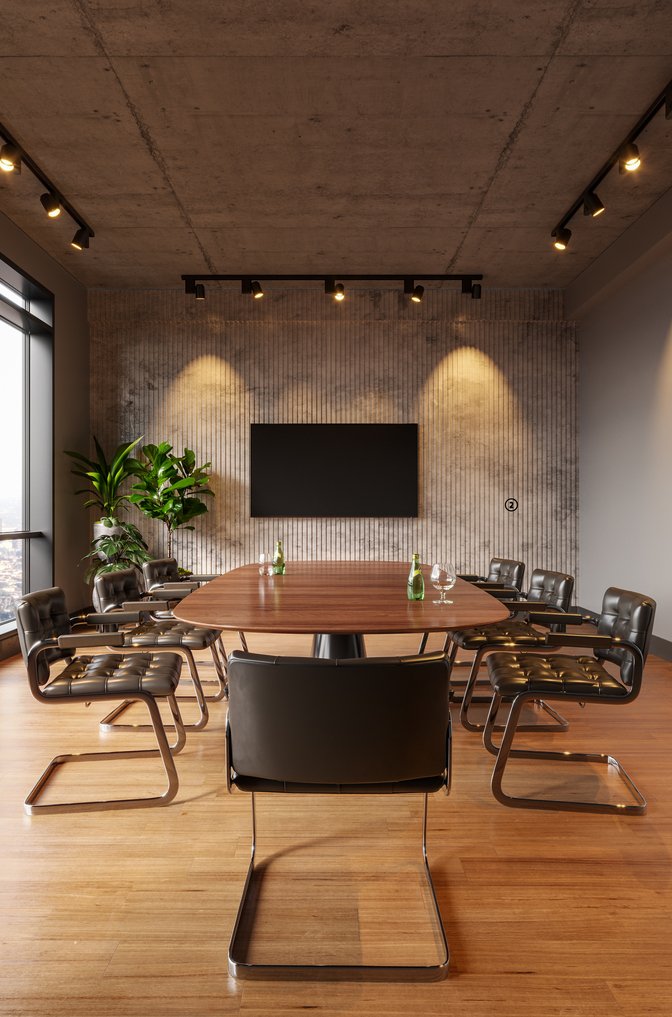 Another novelty in the world of decoration is the industrial style. A style which uses items such as exposed pipes, purposely unfinished wall, and large windows in order to create bold and customized environments.
This decoration style is largely inspired by industrial hangars, and combines items that refer to the aesthetics of these environments with plants that grow naturally and organically, such as those in the Urban Jungle, and recycled and sustainable materials.
Thus, it is possible to combine this style with others, such as Urban Jungle, rustic and use many items from sustainable decor. The result is environments full of personality, differentiated and with their own natural and organic appeal.
As you can see, the proper decoration style is very important. By choosing the correct one, you value comfort and better the experience of being in your home.
Image credits: environment image, Studio Weber.
Also, note that you can opt for a single style or combine two compatible styles when decorating.
Liked our decoration tips? Then share this post on your social media so that more people will know about the different decoration proposals!