Santa Luzia rescued this ornament and reinvented new ways to apply it, making environments more eclectic and sophisticated. Check out!
Do you know what is boiserie? Created in France between the 17th and 18th centuries, this frame has crossed the centuries. Originally made of wood, it adorned the environments with class. This elegant touch was one of the reasons for the Santa Luzia rescue it to the present day. After all, its charm and beauty add new tendencies for the 21st century.
Just like the wall baseboards, door casings (door views), wheelings and crowns, you boiseries were reinterpreted. Therefore, new styles were incorporated to create eclectic and sophisticated environments.
Following the same reference as the other products that Santa Luzia manufactures, the boiseries are produced with recyclable raw material. They can also be reused, as they are manufactured with the Styrofoam (EPS) recycled. The material comes from trays, coffee cups and lunch boxes.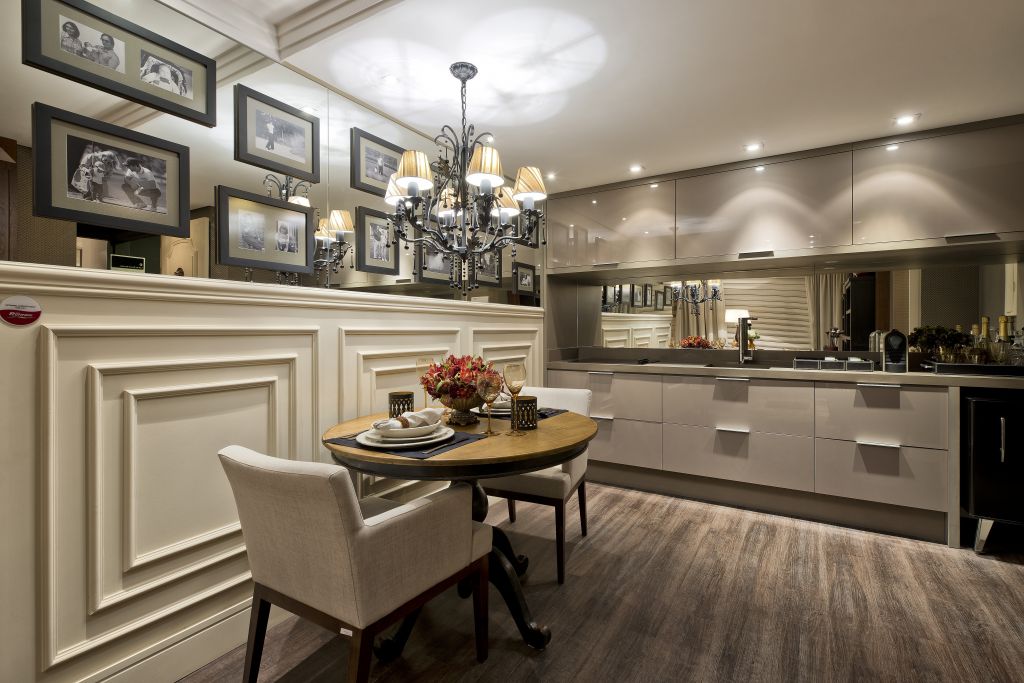 That is, the polystyrene boiserie it is a way to maintain sustainability and have a conscious consumption. These should already be reasons for you to be interested in the concept of boiseries. It still has more advantages. That's why we created a full post on the subject. Follow up!
What is boiserie?
Boiserie is a technique of inserting boiserie frames on the wall. They are of different formats and serve to decorate the environment. Therefore, they are widely used in the classic style. However, they are increasingly adopted in contemporary environments. to bring a touch of elegance.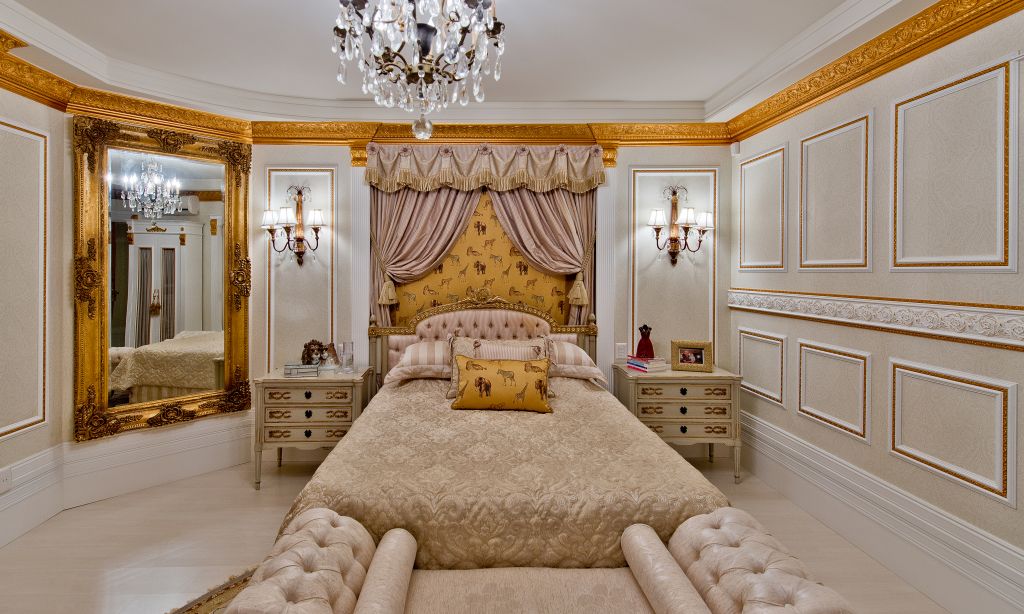 Advantages of applying boiseries in environments
The main benefits of including these frames in the environment are versatility and customization. That's because it complements the style used and favors the use in different ways.
Explaining: boiserie can be applied in different rooms. For example, living and dining rooms, kitchen, bedroom, bathroom, etc. It is also used in various items such as doors, walls, furniture and more. It all depends on your need.
Thus, it comes to personalization. First, because you can paint the frames, age them, highlight them or keep them discreet. Secondly, because you can adopt them in full, in pairs or in the way you prefer.
Different geometric patterns are still accepted. This way, it is easier to highlight the area you want to highlight and strengthen the identity of the design project. design of interiors. As a result, there project valuation.
How to apply boiserie in decoration?
This decorative element is widely used by architects and designers of interiors. It can be implemented in different ways. Here are some ideas to apply it to your project.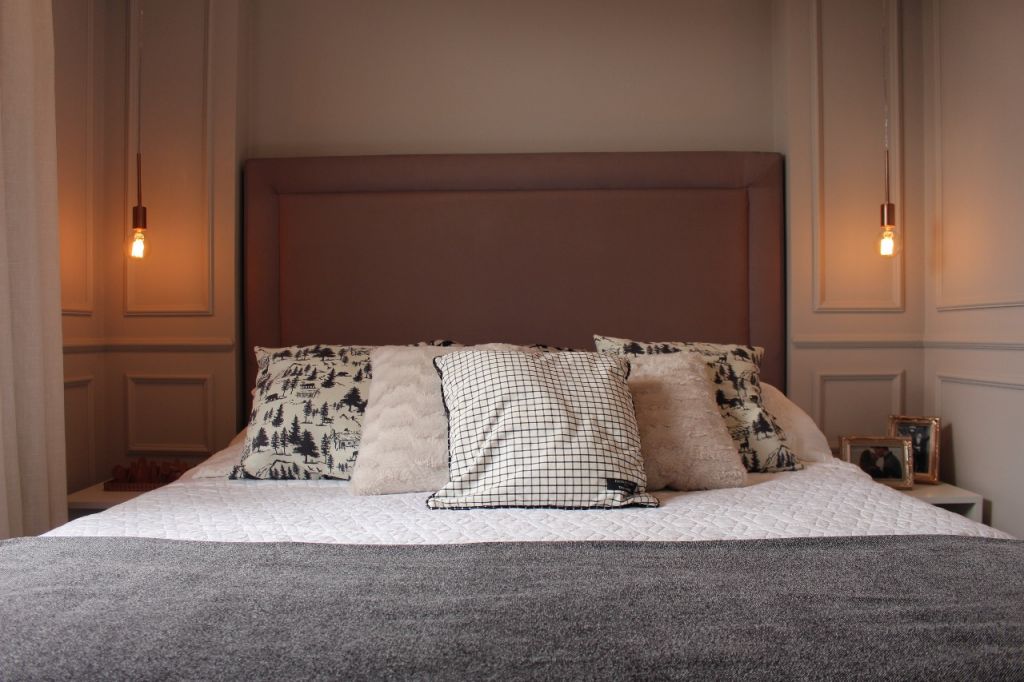 Choose your decor style
More than knowing what boiserie is, it is worth understanding that it transitions between various styles. Therefore, anyone who thinks that it is exclusive to classic or contemporary environments is wrong.
Whatever the dominant decoration style, it is possible adapt this element. Just identify what predominates and consider the harmony between environments. For example, in a contemporary room, use furniture with current lines, which bring a modern and light atmosphere.
Create volume game
Here, the idea is to work lights, colors and overlays. Thus, it is possible to create a new personality for the environment. For example, the frame can be in another color to highlight a mirror or a large painting that takes up a large part of the wall.
This is even a way to create a mosaic in the environment with several smaller mirrors composing the space of the frame. Another option is to put a black boiserie on a white wall. It generates the feeling of spaciousness.
vary the designs
As highlighted, the element can be used based on several geometric shapes. So, if you want to dare, leave the symmetrical models. Go beyond squares and rectangles and create new formats and designs.
For example, place a larger rectangle with a smaller one inside it, or combine a square with rectangles below, closer to the footer. This practice helps to create a very elegant design.
Use in classic decor
Traditionally, boiserie is used in classic decor. You can keep this rule. In that case, you can include it in all the decor through:
frames on doors and walls;
rounded edges;
arabesques.
How to install boiserie?
These frames are simple to install. However, they need attention when distributing them on the desired surface. There are no rules. At the same time, the smallest details make a difference.
Therefore, it is important to know best practices. See what they are in the following step by step.
With a pencil, mark the wall at the height you want the panel to be located. Using a level and a chalk line, cue so that the height is constant around the chosen surface.
Decide on the desired spacing between the boiseries. Using a tape measure, indicate where you want each of them to be. The spacing can be from 10 to 15 cm, depending on individual taste and the amount that will be used.
use the size of boiserie of your choice and apply in the predetermined position. For this, use the Tape Double Face and the Super Adhesive SANTA LUZIA to install it on the surface.
If any leveling imperfection is detected between the surface and the boiserie at the end of the installation, we suggest using the Premium putty or Caulker Santa Luzia for the caulk of the place to be fixed.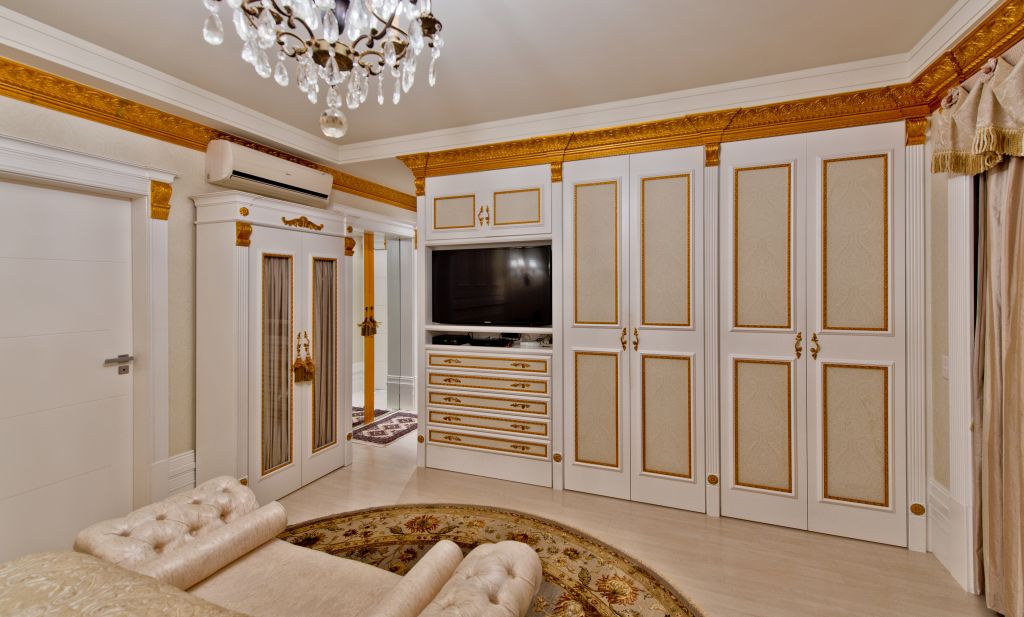 The 4 new models of Santa Luzia boiserie
The new formats of boiseries are sold in four sizes:
80 cm x 60 cm;
90 cm x 60 cm;
80 cm x 30 cm;
70 cm x 60 cm.
In addition, there are four different profile models. They already have the final finish in white. However, they can be painted according to the project or the need of each client.
As the frames are already cut to predetermined sizes, they can be used to create decorative panels on surfaces, door finishes, etc. now you already know what is boiserie and how to add this material to your projects.
We appreciate the interest in our products. For business information, please contact WhatsApp by clicking on the respective links for the following regions:
👉 São Paulo/Capital, Espírito Santo, Rio de Janeiro, Minas Gerais:
👉 São Paulo / Interior, Paraná
👉 Rio Grande do Sul, Santa Catarina
👉 North, Northeast and Midwest
Other matters by contact: (48) 3651-1300 or contact us from the site. Our team will help you to clarify all your doubts.